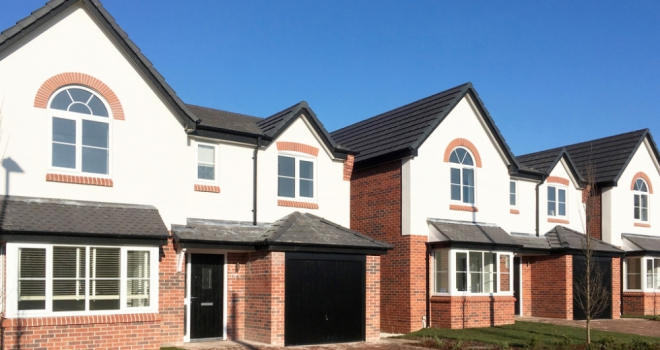 With prices for property in major UK cities considerably more than in their wider local areas, commuter belt towns can be a blessing for those who want access to city life without the cost.
However, new research from Unlatch has revealed how homebuyers can actually save money by opting for a new home within a major city centre as opposed to looking to the commuter belt.
Unlatch analysed current new-build property values in 12 major cities across Britain, comparing this cost of climbing the ladder to the average new-build house price in the surrounding local authorities.
The research shows that on average, new-build property purchases in a major city will set buyers back £304,204. However, when analysing new-build values in the local authorities surrounding these major cities, this cost climbs to £326,346 - a 7% increase.
Nottingham is home to the most affordable major city new-build market when compared to the surrounding commuter belt. The average Nottingham new-build commands £233,047 in the current market, whilst the average cost of purchasing a new home in the Nottingham commuter belt is 33% higher at £310,213.
In the Bristol commuter belt, the cost of buying a new-build is 27% higher than the average cost found in the city itself, while Sheffield's commuter belt (22%) is home to a new-build house price premium of over 20% when compared to the average value of a new home within the city itself.
Homebuyers can also climb the new-build ladder for a more affordable price in Manchester, Liverpool, Birmingham, Glasgow and London when compared to the average price in the surrounding commuter belt.
However, there are a handful of major cities where a new build will still cost you more. In the Edinburgh commuter belt, the average new-build is -10% more affordable when compared to new-build values within the city itself.
New homes surrounding the city of Newcastle also come in -9% below the average price to purchase in Newcastle, while homebuyers in Leeds (-6%) and Cardiff (-2%) can also find greater new-build affordability by looking to the commuter belt.
Lee Martin, Head of UK for Unlatch, says: "Urban living isn't everyone's cup of tea, but the high cost of homeownership has traditionally pushed many aspirational buyers from the inside out, looking to the commuter belt for a greater level of affordability.
"However, this long term trend has driven heightened levels of house price growth in these 'next best' areas and, more recently, a reduction in demand for homes within our major city centres has also reduced as a result of the pandemic.
"The upshot is that now there are a number of major cities where buyers can secure a new home for a better price than they may find across the commuter belt."