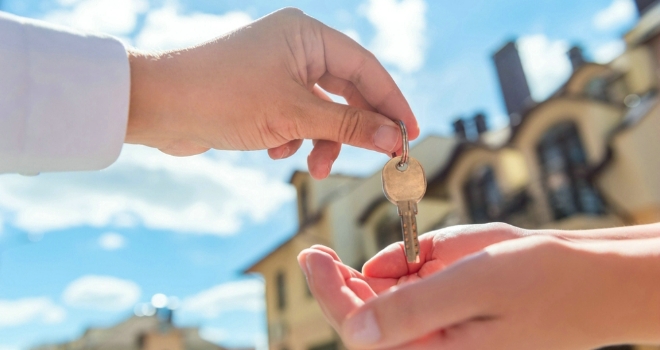 Previous findings by the property purchasing specialist found that a chain-free property sale takes -60% less time to complete than that of a property linked to a chain, and their latest research suggests that this increased efficiency has led to a 43% increase in sales value for chain-free homes in the UK.
UK chain-free property transactions combined to create a total value of £28.8 billion in the past year, £8.7 billion, or 43%, higher than the previous year. This increase has been created by the sheer volume of chain-free transactions increasing by 29% in the past year.
On a regional level, the UK's chain-free hotspot is Northern Ireland where the value of the accumulated transaction is £196.5 million - 67% higher than the previous year. This increase has no doubt been driven by two factors, upward house price growth as well as a 54% increase in chain-free transaction levels.
In Scotland, total transaction value has grown by 58% while the number of sales has risen by 42%.
In England's South East, the value increase is 55% and transaction count is up 37%; and in the East of England, value is up 49% while the number of sales has increased by 33%. Meanwhile, in the South West, transaction value has increased by 48% with total sales rising by 31%.
In Wales, total chain-free transaction value has increased by 44% as sales numbers rise by 27%, and in London, the total value is up 43% with sales rising by 35%.
In fact, the UK has seen both the value and quantity of transactions increase across the board with every region reporting impressive growth in both categories, so much so that even the North East, where growth has been the most modest, is reporting a 23% increase in transaction value and a 16% rise in sales.
Chris Hodgkinson, Managing Director of HBB Solutions, commented: "It's clear that buyers are all too aware of how competitive today's housing market is. Such heightened market activity alongside stagnant supply is not only driving house price growth, but it's overloading the market and we've seen the time it's taking to sell increase considerably during the pandemic, with the level of sales falling through also on the up.
"Chain-free homes provide an opportunity to avoid this lengthy transaction timeline and while they've always been popular, buyers are currently grabbing the chance of a chain-free purchase with both hands.
"This high demand coupled with the promise of a smoother, quicker transaction means that chain-free homes command a significantly higher asking price.
"As a result, we've seen both an increase in chain-free transactions, and a hike in the price paid for these properties, contribute to a significant increase in the total value of chain-free homes sold across the market."