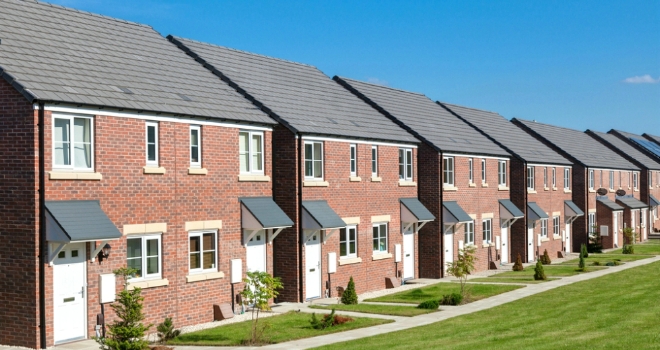 Britain's only consumer group for homeowners, The HomeOwners Alliance, has called on builders to commit to reforms that will help give buyers peace of mind when buying a new built home.
The HOA is also helping buyers by partnering with King's College London to publish the first consumer rights guide for new home buyers tomorrow.
The HOA is making the calls for reform after the government's announcement in last week's budget that it wants to build 300,000 new homes a year. With the government more dependent than ever on the big house builders to deliver numbers, the HomeOwners Alliance want changes to the industry to ensure quality and protection for consumers improves.
According to the building industry's own figures, 49 out of 50 new home buyers now report defects to their builder, with one in 4 reporting more than 16 problems. The HOA's own research shows that the bad reputation of poor quality of new homes is now one of the main reasons why twice as many buyers prefer old homes to new ones.
To help homebuyers, HOA is calling on the government and industry to:
• give homebuyers the right to retain 2.5% of the cost of the property for 6 months, to give the builder an incentive to repair faults that emerge, or to cover the cost of the repairs if the builder doesn't do them. Such snagging retentions are common practice with extensions, but are rarely available to new home buyers, who invariably have to pay the whole amount upfront
• give homebuyers the right to inspect a newly built home before moving in, but without prejudice. Often builders selling their properties "off plan" refuse to let buyers actually see the property after it is completed but before buying it. – this practice should be stopped.
The HOA is calling for a range of other reforms for new build, such as standard contracts and an ombudsman service. The full range of needed reforms are listed on our new build campaign page.
It is the latest of a series of successful campaigns by the HomeOwners Alliance, which has already seen government implementing our calls to:
• Abolish stamp duty for first time buyers
• Ban new built houses being sold as leasehold
• mIntroduce a higher stamp duty for property investors and second home buyers
• Increase the rent-a-room allowance
Paula Higgins, chief executive of the HomeOwners Alliance said: "It's great the government is committed to more housebuilding. But we don't just need more houses, we need better quality houses that are built not just for this generation but future generations. Too often, new homes are built to low standards, with small rooms, paper thin walls, inadequate heating and poor quality workmanship, with other problems that emerge only after moving in. Consumer protection is limited, with people having more rights if they buy a toaster than if they buy a house. Our proposals will go a long way to give new home buyers peace of mind."