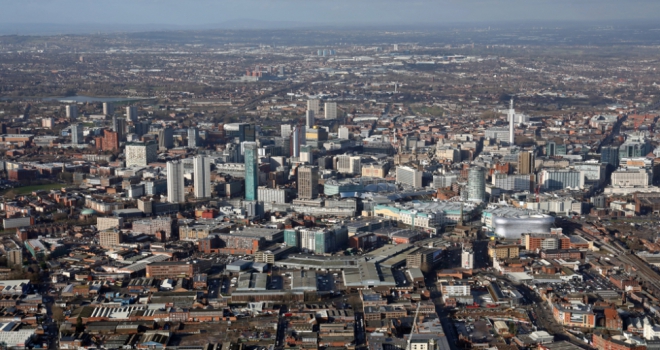 As work from home restrictions continue to fuel a drop in demand for city-centre properties, the UK's second city, Birmingham, has largely underperformed when compared to its surrounding commuter belt, at least from a house price appreciation point of view.
Research by estate and lettings agent, Barrows and Forrester, highlights the Birmingham commuter hubs that have seen house prices soar during the pandemic, as Britain's property market boom shows no signs of slowing in 2022.
The analysis found that during the last year, Birmingham house prices have climbed by 8%, while they're up 13% when compared to pre-pandemic levels. Just Solihull, Walsall and North Warwickshire have seen a lower rate of house price growth both annually and when compared to 2019.
James Forrester, Managing Director of Birmingham estate agent Barrows and Forrester, commented: "It's quite remarkable that the Birmingham market could be described as underperforming based on a 13% increase in property values during the pandemic. This is still a phenomenal rate of growth and perhaps all the more impressive given that demand for city-centre living has taken a hit due to Covid restrictions over the last two years."
So where has the housing market seen the strongest pandemic performance?
The commuter hub of Lichfield currently tops the table, where house prices have climbed 13.6% in the last year alone. The average home has also increased by 22.1% in value when compared to pre-pandemic levels and at an average of £303,201, it comes in 42% above the Birmingham average.
Sandwell has also seen a sharp uplift where property values are concerned, up 12% annually, followed by Bromsgrove and Dudley (10%), with all three areas outperforming the Birmingham market.
James Clelland, Branch Manager of Barrows and Forrester's Lichfield branch, commented: "As has been the case in many major cities, the pandemic has spurred homebuyers to look further afield for larger homes and more green space and this has certainly been a driving factor behind the meteoric market performance seen in Lichfield.
"At the same time, they remain within a very commutable distance to Birmingham and so they really have benefited from the best of both worlds in this respect. As a result, properties in Lichfield have become extremely sought after and a lack of stock to meet this demand has also helped drive up local market values."