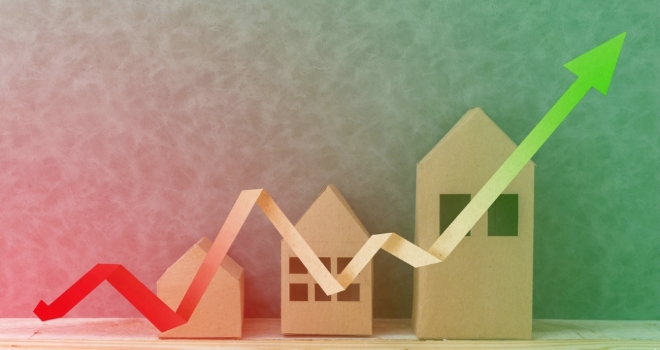 The latest figures from Halifax have revealed that prior to market restrictions being implemented due to the lockdown, house prices in March were 3.0% higher than in the same month a year earlier.
Halifax data shows that on a monthly basis, house prices were flat at 0.0% and between January and March, house prices were 2.1% higher than in the preceding three months (October to December).
Halifax say the average price of a home in the Uk now stands at £240,384.
Russell Galley, Managing Director, Halifax, comments on the figures: "The UK housing market began March with similar trends to previous months, as key market indicators showed a sustained level of buyer and seller activity. Overall average house prices in the month were little changed from February's record high, while annual growth nudged up to 3%.
"These factors all underlined a positive trajectory and increased momentum in the early part of the year, with confidence rising as political and economic uncertainty eased. However, it's clear we ended the month in very different territory as a result of the country's response to the coronavirus pandemic.
"On a practical level, most market activity has been paused, with the public rightly following advice to stay at home, and estate agencies, surveyors and conveyancers temporarily closing as a result. With viewings cancelled and movers being encouraged to put transactions on hold, activity will inevitably fall sharply in the coming months. It should be noted that with less data available, calculating average house prices is likely to become more challenging in the short-term.
"However, it's still too early to properly assess what potential long-term impacts the current lockdown might have on the UK housing market. While there is very significant uncertainty at the moment, much will depend on the length of time it takes for restrictions to be lifted, the pressure that has been exerted on the economy in the meantime and the effect this has on consumer sentiment.
"Lenders have stepped up to offer their support, giving customers up to an additional three months to complete their home purchase at the agreed mortgage rate, alongside payment holidays for existing customers. We continue to have confidence in the fundamental strength of the housing market and remain ready and willing to lend on new mortgages, as well as product transfers and further advances, wherever and whenever there is demand."
Anna Clare Harper, co-founder of property fund Anglo Residential, says: "Unlike fast-moving stock markets, the blessing and curse of house-price indices are that they reflect general trends and a slow-moving market.
"On a positive note, house-price growth of 3 per cent year-on-year in March suggests a rebound of confidence. On a practical note, the housing market is effectively 'on hold'. With 'material uncertainty' according to RICS, the industry's official valuation body, it is clearly difficult to gauge values.
"What is clear to ordinary homeowners and investors alike is that residential property has never been more important than when we must all remain inside our own. Suddenly, residential properties are viewed not just as homes, but as places of work, rest, play and shelter. Partly as a result of this, values are not expected to reduce considerably across the type of property most people care about the most: their home."