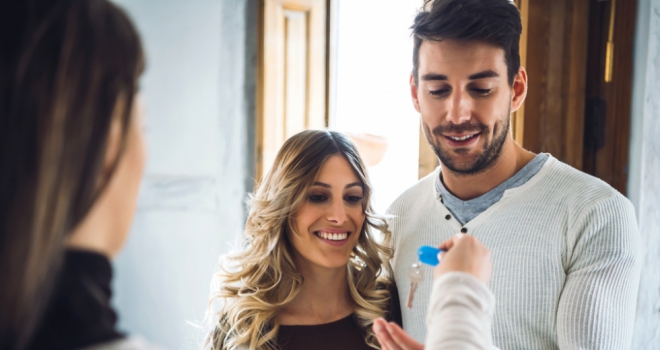 Newly released research by online estate agent, Nested.com, has shown that today's home-buyers are getting on the property ladder at 27 years old – the same age as their parents did 30 years ago.
The data also revealed that 67% of Brits fear they'll never be home-owners and exposed the scale of concern among young people who feel they may never be able to follow in their parents' footsteps of buying a property. 89% believe it's an unachievable goal.
Yet those who do manage to get on the property ladder are not doing so any later in life than their parents did a generation before.
Nested.com's research also discovered that 90% of the public think it's now impossible for the younger generation to buy a home. Of these over half (58%) cite the high price of houses, while a third (33%) blame mortgage lenders for making it so difficult to borrow.
Revealing their attitudes to the property market, one in four (38%) described it as "in crisis" while a third (33%) labelled it "unsustainable".
Parent also expressed their worries for their kids with six out of ten (59%) saying they feared their children would never get on the property ladder.
Ben Bailey, Nested.com spokesperson, commented: "We often hear of younger people's fears that they won't be able to buy a home, but Nested.com's research shows that the dream of home-ownership is still within their grasp. At 27, the first-time buyers of today are exactly the same age their parents were when they took their first steps on the property ladder 30 years ago."