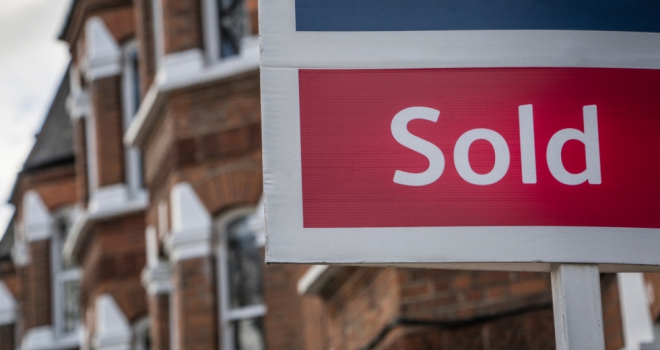 Many of us will be familiar with the 'common knowledge' that buying a house is one of the top ten most stressful life experiences we may go through, and this is hardly surprising when it is the largest financial commitment most of us will make.
However, a key element of that stress has always been the length of time it takes to complete a purchase and the worry that your chain, however short, will fall through.
For a long time, the house buying process in England has been seen as broken, taking up to 12 weeks on average to go from offer to completion and with more than a quarter of offers falling through. This inevitably leads to a poor consumer experience and makes the process more expensive.
There are a number of factors that contribute to this lengthy process. One of these is identifying the client and undertaking fraud prevention and anti-money laundering checks. The pandemic was a stimulus for many industries to switch to digital signatures and approvals and the home buying and selling process is one area that can benefit. Homebuyers having to prove their identity multiple times in the process to mortgage providers, conveyancers and estate agents among others.
Thirdfort Ltd. Is a business that has been supported by the UKRI Next Generation Services programme and is tackling this area. Their digital ID platform allows conveyancers to remotely onboard clients. This platform has been rapidly adopted by more than 500 firms. Working with Mishcon De Reya and HM Land Registry, they have also implemented AI-enabled checking for fraud. This not only reduces the time for the client but also reduces the risk for the conveyancer and has led to Thirdfort partnering with an insurance business to offer indemnity insurance to conveyancers using their platform.
Thirdfort Ltd. estimates that client ID and Anti-Money Laundering checks take between three and four weeks in the home buying and selling process. They are automating these checks reducing the time taken to less than one day, saving consumers an estimated £324m in total.
Another area ripe for automation is the checking of documents such as property titles. Another business that we have supported through the Next Generation Services programme is Orbital Witness. They have applied AI techniques to check rights and obligations on commercial property, flagging unusual or risky items for lawyers to then check manually. This technology could be applied to home buying transactions and expanded to cover more of the documentation review process (e.g. searches), reducing the risk of errors and speeding up another part of the conveyancing process.
These examples address specific steps in the home buying and selling process. However, there remains a larger issue that is more difficult to solve since it involves many parties, the rapid access to common data. Throughout the process, there are common pieces of information that are provided or used by multiple parties, lawyers, insurers, estate agents, surveyors, mortgage lenders, utility companies and local authorities. This information (for example property details or buyer's names) often has to be provided manually and sequentially from one organisation or individual to another. A coordinated approach, across the industry, has the potential to simplify many of the interactions and enable other forms of automation and innovation.
These are some of the areas that which automation can help in the home buying process. We are exploring ways to help the Financial and Professional Services transform, using the convening power of UKRI to bring together industry, academia, and the regulators to ensure that responsible AI and data technologies are harnessed for the benefit of the economy and society.