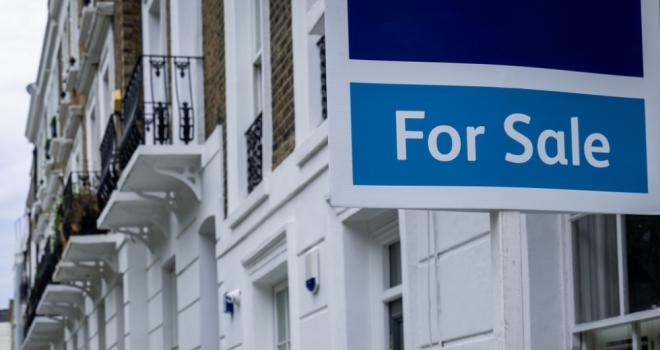 Despite the usual traditional summer holiday lull, fierce competition continues among buyers for a record low number of available properties for sale, with many who put off buying during the height of the stamp duty holiday now making their move.
The latest data released this morning from Rightmove shows that the national average asking prices of newly marketed properties have risen by £1,091 this month to hit a new all-time high of £338,462, with buyer demand per property for sale more than double that of pre-pandemic levels.
However, there are early signs of more properties coming to market, which may help to slowly rebuild buyer choice. Buyers who have already sold their own property, have the cash to buy without selling, or are first time buyers with a mortgage agreed will be in the most powerful position to secure the best of any additional autumn choice.
Tim Bannister, Rightmove's Director of Property Data, comments: "While the holiday-starved took their break over summer, the high ratio of buyer demand to properties for sale means that the property market remains stock-starved despite the summer lull lessening overall activity. Competition among potential buyers to secure their next home is now more than double what it was this time in 2019. To be in pole position in the race for the best property you need to have greater buying power than the rest of the field.
"That traditionally would mean deeper pockets to outbid other buyers, but in the most competitive market ever, today's 'power buyers' also need to have already found a buyer for their own property, or to have no need to sell at all. Agents report that buyers who have yet to sell are being out-muscled by buyers who have already sold subject to contract. Proof that you are mortgage-ready or can splash the cash without needing a mortgage will also help you to get the pick of the housing crop."
The new record of £338,642 beats the previous high set in July by just £15, and such a small increase is a sign of a stabilisation of the pace of price rises. Buyer demand remains very strong, but this is counterbalanced by increasingly stretched buyer affordability, disappearing stamp duty incentives and the summer holiday mini-lull, alongside sluggish price growth in London.
While five areas of Great Britain (South West, Wales, East Midlands, East of England and South East) have annual price growth in excess of 8%, Greater London has seen a better supply of homes for sale than the rest of the country, contributing to a rise of just 0.8%. The scene is now set for a better-balanced autumn moving season, with some early signs of a much-needed increase in the number of properties coming to market. In the first two weeks of September, the number of new listings is up by 14% compared to the last two weeks of August.
In turn, more choice of properties encourages more current owners to come to market if they are looking for an onward purchase, and this greater liquidity is another factor in easing further upwards price pressure.
Bannister adds: "This 14% increase in the number of new sellers coming to market in the first half of September is only an early snapshot, but autumn is traditionally a busy period, as those owners who have hesitated thus far during the year see the few months before Christmas as an opportunity to belatedly get their moving plans underway. The frenetic pace of this year's market may also have put some potential movers off, but there are signs of a return of some normality.
"It's still a strong sellers' market in most of the country, so those looking to purchase need to do all in their power to maximise their appeal to sellers, who will often have several offers, and will usually choose the one that gives them the best chance of a quick sale. Agents are reporting that the most successful buyers are using tactics such as 'sell before you buy' to increase their buying power in this competitive market. Estate agents know the best methods for movers to secure their ideal properties, so it's well worth discussing your options with them."
Colby Short, Founder and CEO of GetAgent.co.uk, commented: "It's fair to say that the process of selling first to improve your buying position has long been a tactic utilised by UK homebuyers and so we're not seeing the 'rise of the power buyer' as such.
"That said, a high level of competition for a limited level of stock has highlighted the importance of a strong buying position when it comes to securing your ideal home.
"Unfortunately for the nation's first-time buyers, those with an existing property to fund their onward purchase are in a far stronger position when it comes to placing an offer and this has pushed up the cost of buying quite considerably. As a result, those looking to buy their first home are now paying 12% more compared to just 12 months ago.
"However, the cost of borrowing remains very favourable and given current market delays, some sellers will place the stronger position of a first-time buyer above that of a few thousand pounds extra."