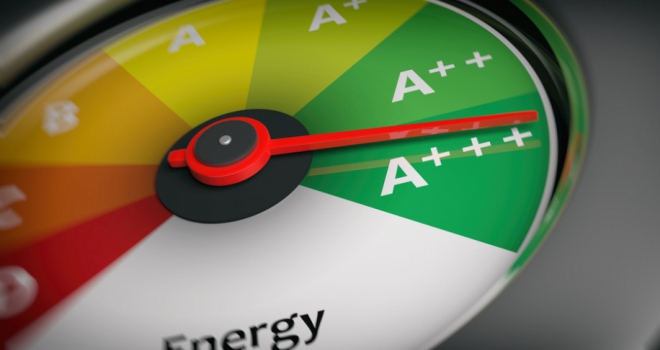 Redrow conducted the research to ascertain how clued up the nation is about the Government's plans to cut emissions from households which include a ban on the installation of gas boilers, a commitment to improving the Energy Performance Certificate of the bulk of the nation's housing stock and the offering of grants to switch to low-carbon alternatives such as electric heat pumps.
Rather worryingly, 49% of those polled were in the dark on the Government's sustainability and environmental targets, with either no idea about the objectives or no concept of how it would impact them as homeowners.
Affordability issues
The current cost-of-living crisis brings this analysis into sharper focus, with 83% of homeowners expressing concern about rising energy bills – 39% of whom claim that affordability is likely to be a real issue in future.
In addition to canvassing the opinion of homeowners and first-time buyers, Redrow also commissioned a sustainability consultant to conduct a technical comparison between the expected EPC results of a traditional house built in the 1930s (and subsequently renovated) and a modern Redrow home.
The calculated running costs of the older property equate to £1,409 a year, with the Redrow home coming out under half of that at £597, based on the use of gas.
As well as ongoing savings on bills, improving the energy efficiency of an older property from EPC band D to C can cost up to £3,653 on a one-bed apartment or as much as £12,540 on a larger property.
This isn't an outlay that is likely to be recouped with any great immediacy either, with various estimates placing the timeframe at around 20 years.
The government has published an action plan to try and move as many homes as possible to band C by 2035, but almost all Redrow homes are already classified as band B as standard.
Newer homes come with many energy-efficient amenities built in – such as proper insulation and double-glazed windows – and are also covered by a 10-year warranty from the National House Building Council.
Counting the cost
Three-quarters of respondents to the survey were yet to make any changes to their properties with the Government's green strategy in mind, a perhaps understandable statistic given that some low-carbon alternatives such as air source heat pumps can cost up to £18,000 to install.
With a third of those polled unaware of the existence of financial state support towards such initiatives and a further quarter not having a handle on the size of such grants, there is a clear knowledge gap for the Government to help bridge so that homeowners are more aware of their options when it comes to futureproofing their homes.
There is also an onus on the housebuilding industry to continue to educate and inform the public as to the comparative credentials of different types of properties. A third of those polled had no idea how much carbon their property emits and only a fifth consider the results of the EPC an important factor when they are looking to buy a property.
Julia Green, Head of Sustainability at Redrow, said: "As a nation, the majority of us have embraced ways of living that are more sustainable, such as recycling our waste, using energy-saving lightbulbs and reducing journeys as a result of the increase of working-from-home. However, our analysis shows that many people have something of a blind spot when it comes to the energy use and carbon emissions from their own homes.
"There is also a lack of understanding around the Government's commitment to reducing its greenhouse-gas emissions to net-zero by 2050 and how it intends to achieve the target which is something it needs to communicate more effectively. As a business, we are taking the responsibility to help educate and inform homeowners and future buyers of what is required and by when.
"Our research shows that buying new can represent a better option for people who want to save on their running costs, reduce the amount of carbon they are responsible for and avoid the upheaval involved in extensive retrofitting work. Our architectural design ethos is based on classic styles such as the Arts & Craft movement, which we know many people find attractive. This is coupled with a modern internal specification with high levels of energy-efficiency built-in, which offers people the best of both worlds."