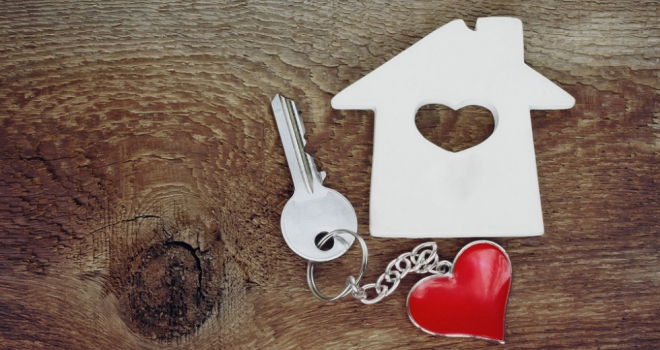 According to new figures released by property group, Andrews, if you're thinking of selling or letting your home then it can pay to get your property on the market in advance of Valentine's Day, as the second half of February sees a surge in 'loved-up' couples seeking to buy or rent new homes together.
The group which has 48 offices throughout the south of England, claims that traffic on its site over the past five years has risen by an average of 8% in the second half of February compared to the first, driven primarily by budding new tenants and buyers searching and registering.
The number of properties being put up for sale in the second half of February compared to the first has also risen by an average 17% over the past five years; this could be a result of couples putting their respective homes on the market to buy a nest egg together or even, at the opposite end of the relationship spectrum, splitting up.
Andrews' historical data also shows that an average of 9% more 'lifestyle' landlord accounts are created in the fortnight after Valentine's Day. A lifestyle landlord is someone who has decided to let their property rather than sell it, suggesting that they'd like to keep their options open when moving in with a partner.
David Westgate, Group Chief Executive, Andrews Property Group, commented: "There's always a surge in overall activity levels in the second half of February compared to the first and it makes sense that Valentine's Day could be the trigger. We get consistently more visitors looking for property to buy or rent and more people instructing us to either sell or let their homes. It's hard not to conclude that Cupid's arrow has contributed to those activity levels in some way."