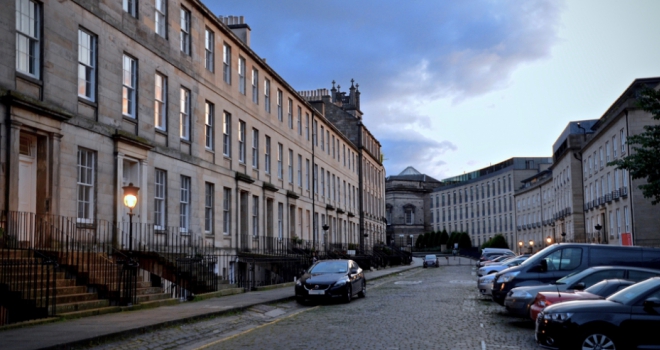 It was a tale of two halves in the Scottish rental market during July 2018, Your Move Scotland found.
Two of Scotland's five regions posted price increases of more than 10% - they were the Highlands and Islands and the Glasgow and Clyde regions.
In the former, prices grew by 11.5% in the year to July, with the average rent now standing at £674. Meanwhile tenants in the Glasgow and Clyde area saw their rents rise by 10.3% in the last 12 months to reach £600.
Rents in the South of Scotland fell by 3.9% in the last year, dropping to £545, while in the East property prices dropped by 2.7% to hit £526. The East remains the cheapest region to rent a property in Scotland.
When all regions are considered, the average rent rose by 0.1%, reflecting the wide variations between regions. On a seasonally adjusted basis the average rent in Scotland was £572 in July 2018. The non-seasonally adjusted basis this figure was £574.
While the overall Scottish rental market was flat compared to a year ago, there were dramatic variations between regions. Your Move Scotland found that the average rent in the nation rose by 0.1% in the year to July, reaching £572 (seasonally adjusted). On a non-seasonally adjusted basis the average rent this month was £574.
Two regions - Glasgow and Clyde and the Highlands and Islands - achieved rent growth of more than 10%, far ahead of the remaining regions.
There was a slight fall in the average returns achieved by landlords in the past 12 months, Your Move Scotland found.
Property investors in the nation enjoyed an average return of 4.7% in July. This is flat compared to last month but down on the 4.9% recorded in July 2017.
Brian Moran, Lettings Director, Your Move Scotland comments:
"There are still strong variations in rents across the different areas of the nation. The major cities of Edinburgh and Glasgow continue to post price rises while more rural areas have gained less traction.
"Despite these regional differences, the Scottish rental market as a whole continues to offer much higher returns than much of England and Wales.
"Arrears levels have also fallen compared to last month, suggesting a solid equilibrium has been reached which benefits tenants and landlords alike."