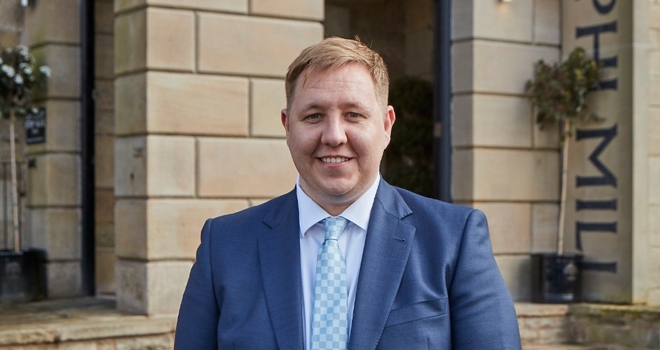 Whatever way you look at it, the country's recovery from COVID-19 will be no easy feat. At a time when industries were preparing for their transition out of lockdown, new social distancing measures have posed a new set of challenges for businesses.
This is all happening at a time when the government is attempting to bring about the UK's post-COVID-19 economic recovery.
However, we should not let this general observation overshadow the positive performances we are seeing in different sectors of the economy. The property market, for example, is experiencing a boom in activity. Among the policies implemented to incentivise investment back into UK property, the stamp duty land tax (SDLT) holiday has proven the most successful in coaxing buyers back to the market.
In the month immediately following the tax break's introduction, property listing site Rightmove recorded a massive 75% increase in buyer enquiries. The latest Halifax house price index (HPI) for August indicated that this heightened demand had resulted in increased house prices, with house prices rising by 5.2% year-on-year.
What this shows, in my opinion, is that those who were planning property purchases in 2020 weren't simply put off the idea entirely under lockdown. Instead, their demand simply accrued. With the SDLT holiday now in place, it has provided the incentive needed for buyers and sellers to return to the market.
So far, so good. The question now is whether this buyer sentiment will last for the duration of the SDLT holiday. With UK COVID-19 case numbers rising once again, will the government be able to maintain the current levels of activity in the property market?
To find out, FJP Investment recently surveyed over 900 UK-based investors with portfolios larger than £10,000, excluding their residential property and workplace pensions, to gauge how confident they were in the UK government's epidemiological abilities; and to see what else could be done to further incentivise investment into UK property.
Bullish on property, bearish on COVID
Among those surveyed by FJP Investment, a quarter (24%) revealed that they were planning on purchasing one or more properties in order to take advantage of the SDLT holiday. This figure rises to 43% among those aged between 18 and 34.
This is most definitely positive news for the property market. With the SDLT holiday set to continue until 31st March 2021, buyers will be eager to finalise transactions before this key date. So, at present, the long-term forecast for the real estate market continues to be rosy.
But there is still more that can be done to ensure this positive market outlook remains, according to those whom we surveyed.
Of those we surveyed, 43% believe that more financial incentives should be offered by the government to encourage investment into British real estate. Just over half (54%) argue that the mortgage payment holiday relief scheme should be extended beyond October 31st, 2020, and a majority (57%) believe that more financial relief should be offered to businesses who have experienced COVID-related disruption more generally.
If the government follows this advice and maintains the strong incentives present for property investors, then I maintain that we can continue to be optimistic for UK property in the long term.
Admittedly, 54% of the investors surveyed did say that they had lost confidence in Boris Johnson's government due to their handling of the COVID-19 pandemic. While fears of a second lockdown are present in the minds of investors, this does not necessarily mean that we will see the levels of house price decline we saw in April once again.
Forecasts from experienced property firms, such as Savills, remain optimistic for UK property's long-term growth – and with good reason. Pragmatically minded buyers and sellers will not allow the comparative deals available through the SDLT holiday to slip through their fingers, so will likely remain committed to any planned property transactions for the foreseeable future.
I'm optimistic that the government will make the right calls moving forward, righting the proverbial ship regarding COVID containment and offering the right incentives to lure more buyers back to UK property. Investors, both at home and abroad, will continue to take advantage of the fantastic investment opportunities available in the UK real estate market, resulting in a bolstered UK economy and a strong post-pandemic economic renewal.