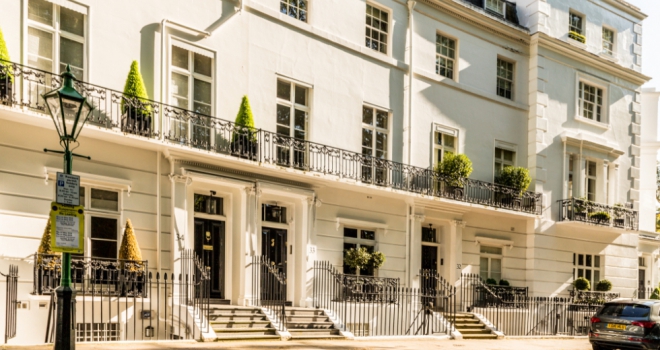 High net worth mortgage broker, Enness Global, has revealed the most prominent nationalities borrowing at the top end of the market, as well as average amount borrowed so far this year.
Enness analysed their own data on HNW mortgage borrowing so far in 2020 and found that UK buyers aside, the market has seen the highest level of activity from American, Australian, Russian, French and Indian buyers.
There has also been a considerable amount of activity from buyers in India, Italy, Germany, the UAE, China and Nigeria.
While activity from buyers in Hong Kong has been muted so far this year, they do rank as the sixth most prominent on an annual basis and managing director of Enness Global Mortgages, Hugh Wade-Jones expects this to remain the case.
Wade-Jones said:
"The ongoing turbulence caused by the situation in Hong Kong is likely to force the hand of many buyers at all tiers of the market over the coming months. As a result, we should see the nation continue to account for a large proportion of top-end market activity throughout the course of this year."
With lockdown restrictions starting to ease around the world, it isn't just the average homebuyer that is returning to the fold.
Enness has seen a 44% increase in the total sum being borrowed at the top end between the second and first quarters of this year.
According to Enness, HNW mortgage borrowing in Q1 totalled nearly £1.3bn, however, with the property market reopening in Q2, the total sum borrowed jumped by 44% to more than £1.8bn for the quarter.
Wade-Jones continued:
"We've not only seen a notable increase in the number of buyers returning to the top tiers of the market, but the sums they're committing to borrowing have also increased during the second quarter. This bodes very well for the remainder of the year and for the health of the overall market in the UK, in particular.
"Of course, we're yet to reach the same levels seen this time last year, but that's to be expected given the wider context of COVID-19. Despite this, we expect to see the market continue to stabilise as transacting remains the aim for many, especially while the mortgage rates on offer continue to be very favourable."