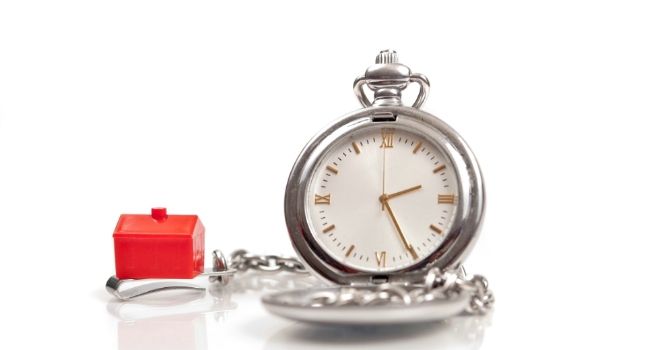 New research among 2,000 UK adults by bridging lender MFS has revealed the intentions of those expecting to inherit a property.
The survey found that 36% of people across the country will be inheriting a property – equivalent to 18.64 million people.

According to the findings, of those in line to inherit a property:
• The expected market value of the property they are due to inherit all or part of is £347,500
• 67% will not choose to live in the property they are inheriting, totalling 12.49 million UK adults
• 55% will sell the property as soon as possible so they can re-invest the money in a different asset of their choosing – equivalent to 10.25 million people across the country
• 32% will be refurbishing their inherited property so that it is in a better condition to sell or rent·
• 25% do not know what to do once they inherit a property and will require advice
At a time when those aged 55 and over own more than £1.5 trillion worth of property in the UK alone, new research by bridging lender MFS reveals the intentions of those set to inherit homes from family or friends.
Based on an independent, nationally-representative survey of more than 2,000 UK adults, MFS found that more than a third of UK adults (36%) will be inheriting property in some form – equivalent to 18.64 million people. Furthermore, the expected market value of the property they are due to inherit all or part of is £347,500. The findings coincide with research from Royal London, which estimates that £400 billion worth of property will be passed from grandparents to younger generations in the coming decade.

When asked what they intend to do with the house they will be inheriting, 67% of respondents said they have no intention of living in it. Faced with the future prospect of unintentionally owning a property, the research found that over half (55%) of respondents will be looking to sell as soon as possible so that they can re-invest the money in a different asset or property of their choosing – amounting to 10.25 million UK adults. However, nearly a third (32%) are looking to take advantage of the long-term returns on offer by undertaking some form of refurbishment so that the house is in a better condition to sell or place on the rental market.

While a significant number of adults already know what they are planning to do with the property they are inheriting, MFS' research also revealed that one in four (25%, or 4.66 million adults) still have no idea what to do with the real estate being passed down to them. For millennials, this number jumps from 25% to 39%, with nearly two fifths of 18-34 year olds requiring advice to help decide what to do with their inherited property.

Paresh Raja, CEO of MFS, commented on the findings: "We are about to witness a momentous transition of property wealth from the older generations to millennials and Generation X. With a significant proportion of UK adults not wishing to live in the property they are due to inherit, it is vital they give full consideration to find the best approach available – this could be a quick sale or a short-term refurbishment project in order to take full advantage of the potential of their new property. Importantly, a range of options exist for those inheriting real estate, and it is clear that greater awareness and education is needed so that people are able to make informed investment decisions."