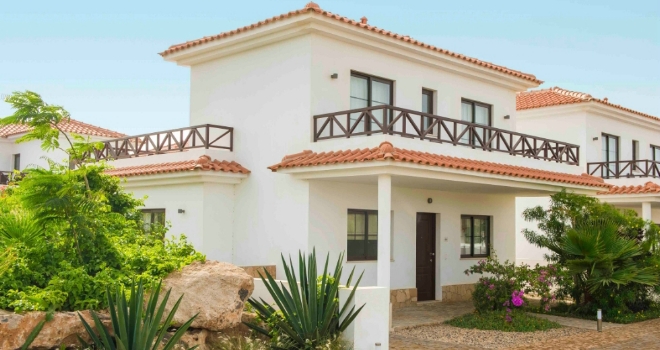 ""
Many of us dream of owning a second home abroad. It becomes our personal getaway, where we can take time out in idyllic surroundings.
But, while the lifestyle aspect plays an important role when deciding to buy an overseas property, the biggest reason often comes down to money. Letting out a property can bring both significant and long term financial rewards.
It's therefore no surprise that more and more people in the UK are turning to overseas property investment and we'll continue to see a rise in 2016. Investing in a property abroad can provide buyers with a steady rental income as well as a base for regular holidays. But what makes a good buy-to-let overseas property? Here are five things to consider before making a purchase.
Location
Find a property that holidaymakers will be able to enjoy at any time of the year – and avoid one that is dependent on specific seasons such as a ski chalet in the winter. Most people will follow the sun, so buy a property in a destination that offers warmth and sunshine. Consider traditional holiday home markets like Spain and France, but also look further afield to areas like Cape Verde. Look at accessibility too. Check which airlines fly to your preferred location and how easy it is to get around once holidaymakers arrive. Safety and security is becoming more important too, so check the government's travel advice.
Type of property
Once you have found a location, research the types of properties that visitors to that area will want to stay in (and what they can afford to stay in). Is there a demand for individual villas and apartments or hotel rooms and suites on a resort? Investing in a property on a hotel resort, for example, could offer greater rental returns, especially if the resort is run and marketed by a well-known tour operator. Weigh up all options and keep your target market in mind. Families might prefer staying on an all-inclusive resort that offers a level of service, as opposed to a self-catered apartment.
Activities
While some holidaymakers wish for a fly-and-flop destination, many want a place that offers a wide range of activities and classes. Again, this comes back to your target market. Those looking to relax will enjoy stunning beaches, health spas and a la carte restaurants but, if you want to purchase a property suited to families, look for one that offers access to daily entertainment, a buffet restaurant and a child-friendly swimming pool. For the more active types, consider destinations that offer resorts equipped with a gym as well as those that run watersports activities such as kite surfing and scuba diving. And for those seeking a romantic holiday or a honeymoon destination, invest in a five-star property that is catered for adults only.
Managed scheme
As with any buy-to-let property, signing up to a management scheme will increase an investor's chances of success. You'll be supported on all aspects of running an overseas property from advance holiday bookings through to property maintenance – highly recommended if you are living and working in the UK. If you buy a property on a resort that is run by a well-known operator, consider signing up to its hotel management scheme. The resort is likely to be marketed on a global scale through travel companies, agents and tour operators, meaning you can expect ongoing rental income.
The future
Tourism plays a major role in driving holidaymakers to overseas property and, for as long as people continue to travel abroad, the property market will continue to grow. Therefore, regularly look at tourism figures for your preferred destination. Is the number of visitors growing year on year? Also research what the local government is doing to boost tourism. Key infrastructure improvements including supporting foreign investment and leisure development, as well as modernising the utilities, telecommunications and transport links, are clear signs of strong investment.
Finally, choose an overseas property that you are comfortable with buying. Buy-to-lets are no longer only accessible to the new and experienced, with new investors able to take advantage of various payment options. You can purchase a property outright or, if you have fewer funds to release, take advantage of fractional investments. Whichever route you choose to follow, high rental yields is the most important factor behind a decision to purchase an overseas property and, with developers like The Resort Group, you are guaranteed a minimum rental yield.
For more information, visit www.theresortgroupplc.com