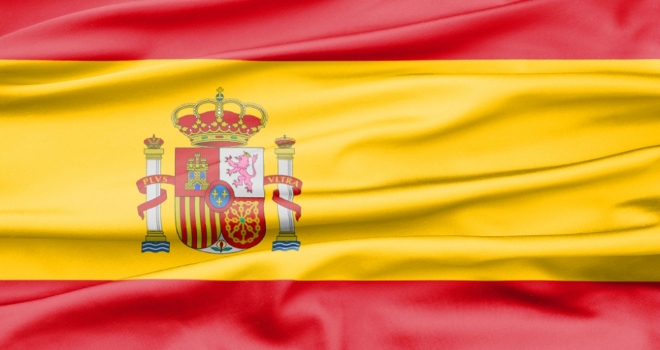 New data from Sell4LessSpain.com has found that there has been a 700% increase in Brits wanting to sell their Spanish home since the June 23rd referendum.
According to the findings, there has been a massive surge in enquiries from Brits worried about the impact of Brexit. Many want to sell their Spanish properties and come back to the UK as they are concerned about both visa and tax implications when the UK exits Europe.

John May, co-founder of Sell4LessSpain.com has been helping many of these owners and explains some of the issues concerning Brits with homes in Spain:

"At the moment UK citizens can live anywhere in Europe and still have access to the facilities of their home country. They do not need to become citizens of the country they are living in. Post Brexit this will almost certainly change and the UK will need to fall in-line with other non-EU countries like Norway, Iceland, Liechtenstein, Albania, Switzerland, Turkey, Russia, Macedonia and Montenegro. This means that facilities available and duration of stay will be subject to restrictions not currently imposed.

So, let's assume someone owns a property in Spain and lives there full time. Will they still be allowed to do so without a visa once the UK is fully exited?

The answer is likely to be "No" as Spain is part of an internal EU group known as the Schengen zone. This is comprised of a total of 26 of the European countries. These countries share a common policy between them that determines how long non EU citizens can stay. Concern over this is what we, at Sell4LessSpain, believe is increasing so significantly the number of British owners in Spain looking to sell.
The treaty is very clear. It states that non EU visitors can only stay in the Schengen area for a maximum of 90 days in any six-month period; they then have to leave. They can come back after the six-month date and then start another 90day period.

How it works is that on entry non EU visitors have their passports stamped with a date. You have a maximum of 90days to stay from that date on your passport, in either one, two or any combination or number of the different Schengen countries.

This is the procedure in place ALREADY for other non EU countries and there is no logical reason to assume that the UK will get any special treatment beyond this.

For stays longer than 90 days a visa is required from the Spanish Embassy in London. It costs 60 Euros and must be applied for personally. if the request is unsuccessful, the money is not returned.
One of the things the Embassy requires is proof of finances so they can be sure you will be self-sufficient whilst in Spain. At the moment the minimum amount that is required PER DAY is €65.52. So for a couple looking for a 12month visa, they would be required to prove they can sustain €131.04 per day, or €47,829.60 for the year.

The same rules apply to ALL other Schengen countries which are Austria, Belgium, Czech Republic, Denmark, Estonia, Finland, France, Germany, Greece, Hungary, Iceland, Italy, Latvia, Lithuania, Luxembourg, Malta, Netherlands, Norway, Poland, Portugal, Slovakia, Slovenia, Spain, Sweden, Switzerland and Liechtenstein.

There are also tax implications to consider as agreements we have with other countries are likely to change, in particular in relation to Capital Gains Tax. And then there is the issue of your Will. At the moment, even if your property is in Spain, you can use English law to dictate who receives your property on your death. Once the UK exits Europe your overseas property will be subject to the inheritance laws of that country – which may mean that you are forced to leave your property to your children – whether you want to or not.

With the mixture of uncertainties and the very real chance that Brits living in Spain will not be able to enjoy, after Brexit, the benefits they do now, many are looking to return to the UK or to sell up while they still can. As sale prices have dipped, they are keen to save money and are therefore looking towards fixed or low cost agents, like Sell4LessSpain rather than paying the expensive fees of Spanish high street agents.

Traditional Spanish agents typically charge between 5 to 7% plus IVA for their services, meaning on a €200,000 sale at 5% the seller would have to hand over €10,000 plus IVA to the agent. Using an online agency, like Sell4LessSpain.com can save you a lot of money and your property will be listed with all the major property portals including Rightmove Overseas, Zoopla, Primelocation and Kyero.

Simon Pelling, co-founder of Sell4LessSpain, explains: "We have had people calling us concerned if they will be allowed to continue to live in their homes full time. Many people feel forced into selling, and as such are pleased that we are able to find a buyer for them at a fraction of the cost of a traditional agent. One couple in their 70's contacted us and say they feel "cheated" as the goal posts have moved after they have made their decision to move. They only settled in Spain a couple of years ago and decided to enjoy the freedom of movement EU membership provided. How can it be that we can change the rules for people like this after they have invested their life savings into property overseas. Seems mad to me!"