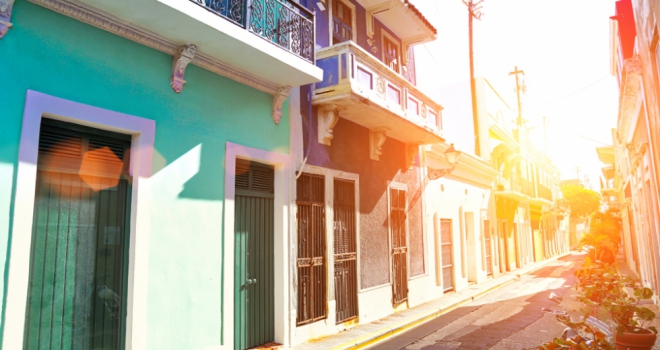 Uncertainty surrounding the UK's decision to leave the EU has lead to an influx of expats returning to Britain & renting in retirement developments
According to Spanish newspaper, El Pais, the number of British expats resident in Spain has fallen by 40% and that between 2012 and 2017, the number of Britons leaving Spain outnumbered those who arrived. This exodus is blamed on uncertainty over what will happen after Brexit and the price of the pound falling against the Euro, which recently fell to its lowest in nearly a year, making living aboard more expensive than ever.
Many older expats returning to Britain can't afford to buy a home, since house prices have risen in most places since they left.
Girlings Retirement Rentals, has seen a rise in older people choosing to rent on their return from Europe. According to Gillian Girling, Girlings Chief Executive, this is a trend she expects to continue as the full impact of Brexit is felt over the next few years.
Gillian says, "Many people moving abroad sell their UK home to buy overseas. However, those wanting to return can find they are priced out of the housing market, as prices have risen over the past decade. Some can find it difficult to sell their overseas property or end up getting much less than they paid originally, as the housing markets in popular expat areas such as Spain, Portugal and Greece, have seen a downturn since the financial crash in 2007.
We've noticed more expats wanting to rent in our retirement developments, because they offer affordable rents in desirable locations ideal for older people wanting to settle back into a community after spending time abroad."
Gillian continued: "Often expats have been away a long time and no longer have any family ties here. Our retirement developments have communal areas and most organise social outings, so people have a social life on tap if they want it. There is also a development manager on hand and an emergency call system in each apartment. We've developments throughout the UK and if people are unsure where to settle, they can try somewhere first before deciding if it's right for them, renting gives you the option to move without sales fees and costs."
One Girlings' resident who moved back to the UK from Greece and rents her apartment at Jenner Court in Weymouth is 65 year old Diana Carteur. Diana lived in Greece for nine years but due to ill health returned to the UK in 2013. Unfortunately, as a result of the Greek financial crisis she couldn't sell her property in Greece.
She ended up leaving the country with her Greek home still up for sale and most of her belongings left behind. When Diana returned, she stayed with a friend until Harrow Council found her a flat in North London. However, she struggled to adapt.
Diana explains, "The flat was nice, but I felt very isolated. I had no friends nearby and the area had a high crime rate and I felt too frightened to go out. I became reclusive and apart from going to work, I never left my flat or talked to a soul. My health deteriorated, and I missed living by the sea enormously."
Diana decided to move to Weymouth where her family was from and where she had lived when her children were small. A friend suggested renting an apartment in Jenner Court, a retirement development close to the sea in the town centre. After viewing it and establishing she could afford the apartment, she moved in December 2017.
Renting on an assured (lifetime) tenancy was a big plus for Diana, as well as the social side and security of living in a retirement community. Her health and wellbeing has improved enormously since moving and she has rekindled her passion for art and started her own art design business, making a range of greetings cards.
Today she leads a rich and busy life in stark contrast to the social isolation she experienced when she first moved back. She walks by the sea daily and enjoys pottering around her patio and the communal gardens with her neighbour, who has become a great friend.
Diana says, "For me, and I'm sure for a lot of other older people, I need to know that I have extra support at home and that I'm safe because I don't have a family network around me. Living here has given me that sense of security. I find it really reassuring that I can stay in my home for as long as I like, especially after the upheaval of the last few years.
Before moving to Greece my life was full of creativity, art and music. I loved my time in Greece and found returning to England very hard, particularly without money. Moving back to Weymouth has been wonderful for me, and I will never forget the fact that Girlings helped make that possible."