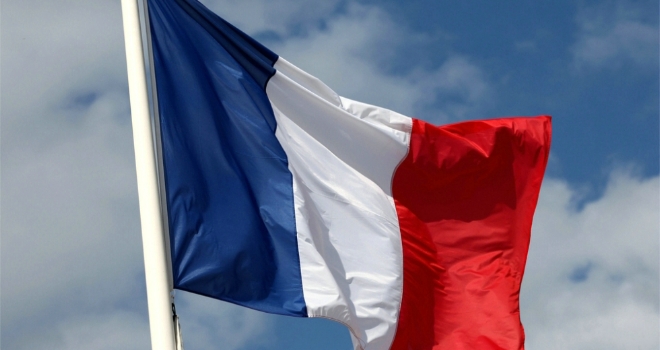 The latest figures from Notaires de France have revealed that the French property market continues to go from strength to strength, with British buyers playing an increasingly important role.
According to the data, transaction volumes and sale prices are both still rising, with the number of transactions in the year to October 2017 reaching an all-time high of 958,000.
The Notaires' report makes clear that the current peak is not indicative of a bubble. The market is stable, with low interest rates setting the scene for moderate price rises. Growth is expected to continue into 2018, peaking at some point this year while still leaving a healthy market.
The air of positivity in relation to French property is not just being felt in France. Across the Channel, British buyers are well past their Brexit-related wobbles and are back on track with buying French property. British buyers now account for 14% of non-resident foreign buyers in France (based on data for Provence/Côte d'Azur/Corsica), up from 9% in 2009.
While Italian buyers still make up the largest group of non-resident foreign buyers, at 20%, their share of the market has dropped considerably from the 49% they accounted for back in 2009. British and Scandinavian buyers come joint second in terms of foreign ownership, at 14% each, with the Scandinavian cohort increasing marginally faster than the British one (up 7% and 5% respectively between 2009 and 2016).
The fact that British buyers have overcome their Brexit nerves is also shown in the types of properties that they are seeking in France.
Premium French property agents FrenchEntree, has observed Brits' growing confidence - and budgets - over the past 12 months. The firm has been tracking the average British budget, which has now risen to €310,000, up from €277,000 to this time last year.
Fleur Buckley, Property Services Manager, FrenchEntree, said: "'Brexit had an initial impact on British buyers looking for a second home in France, though those looking to relocate forged ahead regardless. Buyers of second homes or investments have since been reassured by the stabilising pound and the buoyant French market."
In light of the active market and the UK's impending exit from the EU, buyers have certainly developed a greater sense of urgency. Our clients are finding that prioritising a viewing trip is key, before their ideal properties sell."
FrenchEntrée's findings in relation to increasing British budgets are echoed by the figures from Notaires de France. That body's latest report shows that some significant budget increases - from British as well as other buyers. Buyers are now paying an average of 8% more for older houses in Bordeaux, 9.5% more in Tours and 8.9% more in Montpellier. The average budgets have increased to €310,000, €230,000 and €312,300 in the three cities respectively.
British buyers now account for 33% of the purchases of the most expensive properties in France. By way of comparison, Scandinavian buyers account for 35%. Despite the similar percentages, the two groups differ somewhat in their requirements. According to FrenchEntrée, the average Brit has a budget of €310,000 and is looking for property the in Brittany, Languedoc and the Dordogne.
Meanwhile, the average Scandinavian buyer is happy to spend €528,000, focusing the property hunt on Provence and Côte d'Azur. The rise of both buyer groups is good news for the French property market, as confirmed by the latest date both from Notaires de France and from FrenchEntrée.