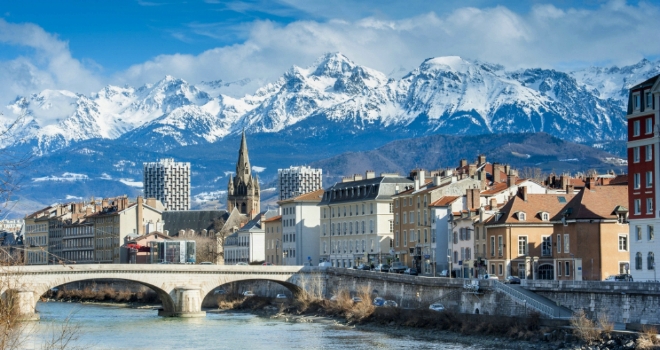 ""
With mortgage rates at a 60 year low and prices back at the levels they were in 2007 it's perhaps no surprise, therefore, that France has accounted for 46% of Conti's mortgage enquiries over the last four months.
Ski properties are proving the most popular with the Rhône-Alpes region pulling in the most buyers.
However, the steadily increasing value of the pound against the euro, which reached a seven-year high of €1.34 last week is effectively shedding tens of thousands of pounds off buyers' budgets.
With the pound currently hovering around €1.33, a €200,000 home in France now costs £150,376 compared with £175,439 back in the summer of 2013 when the pound was worth just €1.14. That's a saving of more than £25,000. Investors, full of fresh optimism, are bringing their plans forward and snapping up bargains while they can.
Clare Nessling, director at Conti, says: "Over the last three years, but during 2014 in particular, Rhône-Alpes has been growing in popularity, with more than four in ten French mortgages being taken out to purchase a ski property in this region. And the department of Haute-Savoie, where popular resorts such as Chamonix, Morzine and Les Gets are located, is top of buyers' lists.
The French ski market is popular with the British but is also extremely well supported by the domestic market, making rental opportunities good. It's also very accessible, by air, train and car, and the culture is familiar, which British buyers like. When you combine these things with the current mix of ideal buying conditions, including the favourable exchange rate, it's basically a great time to buy a French ski property."
French mortgage rates are still at their lowest in decades, with deals starting at just 2.2% for a variable mortgage over 10 years, and 3.25 per cent for a 25-year fixed-rate mortgage. And unlike many countries where the best rates are limited to those with the biggest deposits, both of these deals, and many others, are available for mortgages of up to 80 per cent loan-to-value.