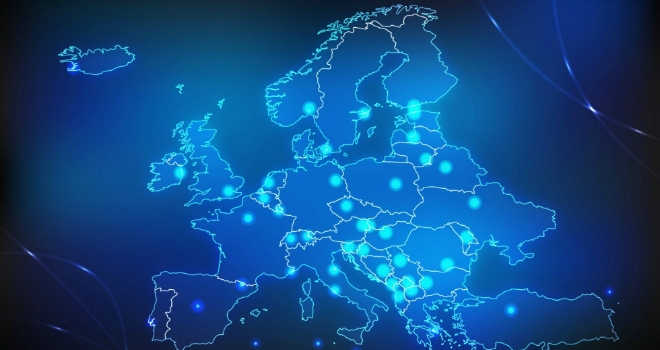 ""
Home ownership has historically been seen as preferable to renting a property, due to the security and investment that it provides. However, the economic events of the past decade have brought about a shift in the Spanish long-term rentals market, with increasing numbers of people opting to rent either as a lifestyle choice or due to an inability to get onto the housing ladder.
Martin Dell, Director of Kyero.com: "The past few years have seen a significant increase in the number of people in Spain looking to rent property on a long-term basis. Kyero's long-term rentals site has experienced strong demand, from Spanish nationals and from foreign residents, while our sales site has received interest from investors looking to build up buy-to-let portfolios while property prices remain low."
The promise of improving yields has prompted many investors to turn to Spain as the next buy-to-let destination of choice. Figures from Idealista reveal that yields have increased from 4.7% a year ago, to 5.3% currently. Popular tourist areas, such as Las Palmas de Gran Canaria offered returns of up to 6%. A modern, one bedroom apartment with sea view can be rented out for €700 per month, while a spacious three bedroom townhouse with sweeping views of the bay and port costs from as little as €145,000.

Nor is it just tourist areas that offer strong returns. The highest yielding area, according to the Idealista figures, is the Catalonian regional capital of Lleida, where returns have reached 7.6%. A two bedroom, three bathroom, high spec apartment with balcony there can be picked up for €207,800.
The news that Spanish rents rose for the first time in seven years in Q1 2015 is further piquing the interest of buy-to-let investors with their eye on solid returns. According to Fotocasa, the average price of rental accommodation rose by 2.8% during the first quarter of this year, to €6.96 per square metre per month.

Added to all of this is the surge in demand from tenants, with the size of the rental sector more than doubling from 7% just over five years ago to 16.6% in 2014, according to figures from the National Statistics Institute's Continuous Household Survey.
While more than half of rented homes house foreign tenants, Spanish nationals are increasingly looking to rent due to the flexibility that doing so provides. Following nearly a decade of high unemployment, the Profile of the Tenant in 2014 study has revealed that labour mobility is the main reason that many opt to rent a property rather than purchase one.
The same study provides an interesting insight into the average tenant, who is aged between 35 and 44 years old, married and with a university education. They are professional tenants with families, looking to rent due to the freedom that this provides for employment purposes (22%), the ability to rent in a city other than where they ultimately intend to settle (16%) and the possibility of accessing homes that they could not afford to buy (15%).

This last point is particularly interesting to buy-to-let investors, as it emphasises the increasing focus of tenants on high spec properties with luxury features. Whether it is proximity to a beach, a stunning roof terrace or fabulous sea views, a property with something extra special will certainly attract heightened demand from potential tenants.

With rental yields in the UK and other popular buy-to-let destinations beginning to be squeezed due to rising property prices, the combination of healthy yields, soaring demand and low purchase prices might just see Spain emerge as Europe's next buy-to-let hotspot.