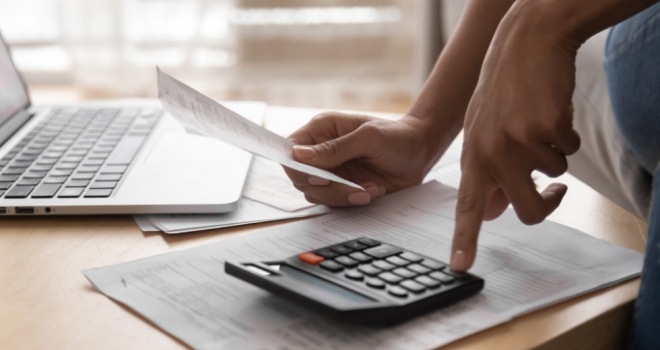 "While mortgage pricing has jumped across the board, lifetime mortgage rates have weathered the storm better than some residential mortgages"
- David Burrowes - Equity Release Council
A new report from The Equity Release Council has analysed the impact of higher interest rates on the lifetime mortgage and wider mortgage market during the first half of 2023.
According to the findings, regular and one-off capital repayments across the mortgage market have totalled more than £21bn per quarter since Q4 2022, according to official data, up from £17bn before the pandemic.
Total UK mortgage debt remained stubbornly high at £1.63tn in mid-2023. Despite this, the average home contains equity of £222,526: significantly more than the average pension.
Lifetime mortgage customers show signs of caution
Among older homeowners already using lifetime mortgages to release equity from their homes, the Council's data shows a shift in borrowing patterns during H1 2023.
Compared with a year earlier, the average new lump sum or drawdown lifetime mortgage customer withdrew a smaller amount of money and a smaller percentage of their overall housing wealth.
As well as a sign of customer caution, this has also resulted from lower maximum loan-to-values (LTVs) as providers have adjusted to higher interest rates.
The Council's data also shows customers continued to use the flexibility of voluntary penalty-free partial repayments when they can afford to. The average partial repayment was £2,527 in H1 2023.
If a new customer with a loan of £100,000 made this repayment every year over a 10-year period, they would reduce their borrowing costs by £37,845. Over 15 years, they would save £69,305.
All products that meet Council standards allow new customers to make voluntary partial repayments with no early repayment charge (ERC), typically up to 10% of the loan per year.
Lifetime mortgage rates have remained competitive
The lifetime mortgage market has not been alone in feeling the impact of higher interest rates. Data from Moneyfacts Group plc shows the uneven effect of rate rises has actually reduced the gap between lifetime and residential mortgage rates.
Ten years ago in 2013, the average lifetime mortgage rate was almost 3% higher than the average fixed-rate residential mortgage. For most of 2022, the gap was more than 1.5% compared with the average two-year or five-year fixed-rate mortgage.
Over the summer of 2023, this rate gap fell to less than 1% versus five-year products and less than 0.5% versus two-year products. While the trend reversed slightly during September 2023, lifetime mortgage rates have remained more competitive in relative terms than they were just a year ago.
David Burrowes, chair of the Equity Release Council, said:
"The equity release market has shown a strong resolve to keep an important lifeline open to customers during a challenging period for the UK economy. People are taking smaller loans and a smaller percentage of their available equity. However, the stark outlook for people's pension prospects means property wealth will remain a vital part of the equation to avoid a cost-of-retirement crisis.
"While mortgage pricing has jumped across the board, lifetime mortgage rates have weathered the storm better than some residential mortgages. The security and flexibility enshrined in Council standards include the ability to make voluntary partial repayments without the threat of their home being repossessed if repayments become unaffordable.
"Even before the current cycle of rising interest rates, many homeowners were facing the reality of carrying mortgage debt into later life. That is even more likely now, which is why we must double down on our work with industry and regulators to ensure all homeowners understand all their options and make the right informed choices.
"We are completely focused on ensuring that customers receive the right advice at the right time so they can make well-informed decisions, in line with the Consumer Duty. No one should turn a blind eye to equity release as an option for their later life financial planning, and it's important they work with Council members to weigh up its practical benefits against all potential alternatives."