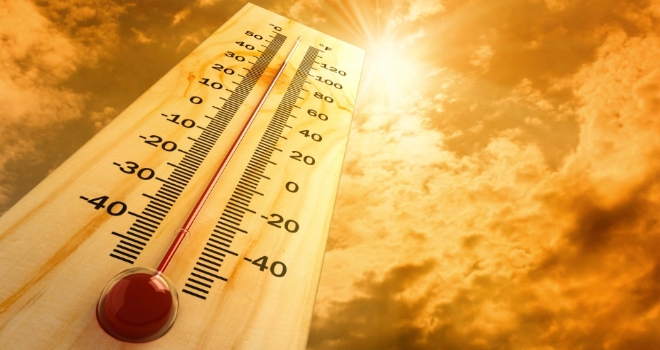 The latest data released from Private Finance has shown that Nottingham (6.4%), Edinburgh (4.9%) Manchester (4.8%) and Liverpool (4.6%) all made it into the top 10 thanks to strong rental demand and yields of 6.4%, 4.9%, 4.8% and 4.6% respectively, but one location beat them all.
According to the research, and with an average rental yield of 6.6% once mortgage costs are taken into account, Southend-on-Sea is the UK's number one buy-to-let .
With an annual rental income of £23,280, landlords in Southend enjoy a lucrative return for a relatively small upfront investment, with house prices in the area only slightly higher than the national average (£279,358 vs £231,000).
While a seaside town takes the top spot, UK cities dominate the rest of top 10. Nottingham (6.4%) takes second place, while Edinburgh (4.9%), Greater Manchester (4.8%), Liverpool (4.7%) and the London boroughs of Westminster (5.1%), Tower Hamlets (4.5%) and Camden (4.5%) all enjoy some of the UK's highest net yields. Home to a significant population of university students and young professionals, these urban areas have a strong rental demand helping to bolster rental prices.
Shaun Church, Director at Private Finance, comments: "Southend is a popular spot for renters, with all the benefits of living in a popular seaside town less than an hour's commute from Central London, and with good airport connections.
With the high cost of renting pricing many out of the city, towns in a commutable distance from London that offer a more relaxed lifestyle at an affordable price are becoming increasingly popular among young professionals. Rental demand is likely to grow in these pockets outside of London, offering good opportunities for buy-to-let investors."
House prices just as influential as rental income
The analysis – which calculates rental yields in the 50 UK towns and cities with the highest proportion of private rental housing stock – highlights that house prices and mortgage costs can be just as influential as rental income when assessing the best locations to invest.
While four out of 10 areas with the highest rental yields also feature in the top 10 BTL hotspots (Westminster, Camden, Tower Hamlets and Southend-on-Sea), an equal number – four out of 10 – of areas with the lowest house prices also feature in the top 10 list.
Liverpool, Nottingham, Greater Manchester and Coventry all feature in the top 10 and benefit from some of the lowest house prices in the UK, suggesting potential BTL investors should not only consider potential rental income when assessing where to invest.
This is also encouraging news for hopeful investors with smaller sums to invest, demonstrating you don't need to spend millions to secure a lucrative property investment.
Buy-to-let mortgage rates at near record lows
While landlords have been hit by a raft of tax changes – including higher rates of stamp duty and restricted mortgage interest tax relief – BTL mortgage rates have been gradually falling, with lenders introducing lower rates in a bid to galvanise the market.
Bank of England data shows average BTL mortgage rates in September (2.31%) were close to their most affordable level (2.27% in August 2018) since the data began being published in 2012, helping to improve the profitability of BTL investments across the UK.
Based on a 75% BTL loan against the average UK house price (£173,250), landlords' typical interest-only monthly repayments have dropped by 54% since 2012 from £733 to £334, meaning those who have remortgaged onto today's competitive rates could be set to enjoy an annual saving of £4,788 compared to six years ago.
Shaun Church, Director at Private Finance, comments: "While recent stamp duty changes in the sector may have dampened landlords' appetite, our analysis shows buy-to-let still remains a viable and lucrative investment. Strong rental incomes matched with declining mortgage costs mean that landlords can still enjoy a level of return on their investment they'd be hard pressed to find elsewhere.
When considering a buy-to-let investment, location is often the most important factor determining the yields investors enjoy. While investors may be wooed by the prospect of strong rental income, house prices can be just as influential in determining rental yield. Looking for areas with opportunities for house price growth can also provide landlords with the added benefit of a profit from the eventual sale of their property, in addition to a regular monthly rental income.
Whether it's through a limited company or a personal purchase, there are a number of ways to buy a buy-to-let property, all of which have varying financial implications such as tax. There's no 'one-size-fits-all' approach to purchasing buy-to-let. Enlisting the advice of an independent mortgage broker will help ensure your investment is as profitable as possible."