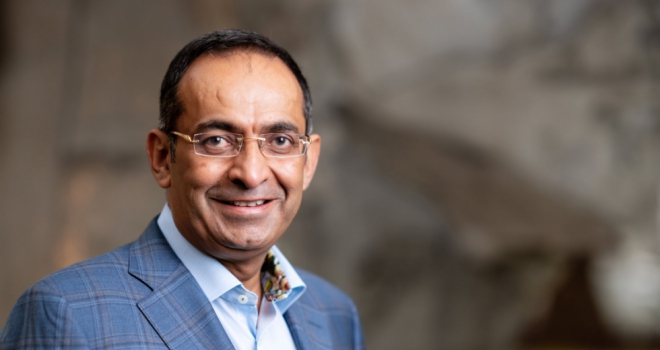 A month is a long time in politics.
Between 10th December 2019 and 10th January 2020, the UK's political landscape certainly changed notably; before Christmas, the Conservative Party secured an overwhelming majority in the general election, and then early in the New Year Boris Johnson managed to pass his Withdrawal Plan through the House of Commons.
Whatever one's political slant, there is some positivity to be taken from these two events. Namely, the country is finally obtaining some certainty and clarity over the outcome of Brexit.
The past few years since the referendum have been characterised by hesitancy and a lack of clarity made all the worse by a political stalemate in Westminster. The Conservative victory, therefore, marks what should be the start of several election-free years. For a nation that has, in my opinion, become politically fatigued, that's surely a good thing.
Looking forward with this small optimistic notion in mind, it is now worth considering what direction the country will be heading in this year. More specifically, when it comes to the UK property market, there are several trends and events that need to be noted in 2020.
Brexit deadline approaches
Although the parliamentary majority allowed the prime minister to pass his withdrawal agreement, there is still a huge amount of work to be done. Civil servants will continue to be working in overdrive this year to complete what is arguably one of the most significant political undertakings (of any kind) in this country's history.
For those in business, this will continue to be a cause of frustration and concern. Lending will also be affected, and the big banks may be reticent to lend to new clients or increase their rates.
Nevertheless, for the property sector, opportunities are still available due to the wide variety of finance options on the market, including highly flexible bridging loans. Being aware of these kinds of alternative finance will be helpful for those who want to make the most of acquisitions in the coming year.
Policy changes afoot
Naturally, the inner workings of Westminster have an effect on the entire economy, and that is most directly obvious when it comes to policy change. For the property investment space, there is one area of change, in particular, that must be in mind: capital gains tax.
The duty is due to undergo some reform in the coming year. The timing of the tax bill, the amount of relief one can claim, and how letting relief will work are all set to change, so it's worth doing one's homework to understand if it will have an impact on your finances. One change in particular of note is the plan to make sellers pay their CGT bill within 30 days of sale completion, rather than in the following year.
Spring Budget
The absence of an autumn statement or budget was conspicuous and frustrating for the property market last year. The sector needs leadership, and the chancellor put off offering it in a parliamentary statement.
However, with a majority and legislative time to play with, the government is due to set out its plans in the coming weeks. And the Spring Budget on 11th March will be at the heart of these plans.
There are many reforms that I would like to see implemented to help boost the property market post-Brexit, with the housing crisis serving up the most pressing questions.
Yet while uncertainty and question marks over political directions persist, there is also a sense of positivity in the market. Savills has predicted a 3% growth in prime central London property over the coming years, which would amount to a major uptick after the dampened conditions of 2019. Reports of a 'Boris Bounce' are also a cause for optimism, with market conditions certainly looking more favourable than they did this time last year.
Overall, the coming year will be a complex one for the property sector. Investors need to understand the trends mentioned here, as well as the changes to tax that need to be understood in some detail. However, with other financial options, such as bridging loans, on hand to help plug the gap made by uncertain banks (and some government leadership), 2020 will hopefully be more fruitful than 2019.