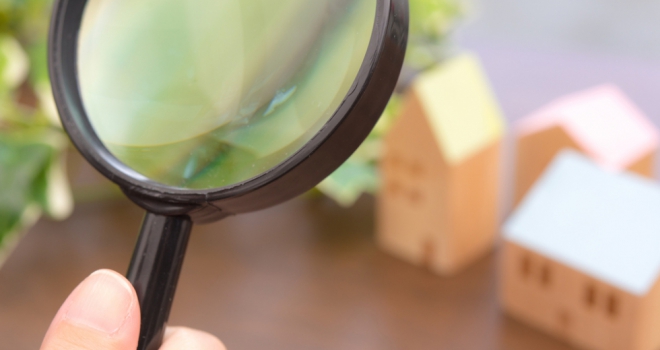 "In simple terms, renting in London is broken for too many people"
A new survey compiling the experience of almost 20,000 renters has revealed the shocking state of the rental market in one of the world's wealthiest cities.
After sifting through the data, rental homes brand, Tipi, who ran the survey, has identified five main issues that London's renters face today.
Rajesh Shah, Managing Director, Tipi, said: "We absolutely expected that there would be plenty of renters out there with tales of woe. What we didn't anticipate was nearly 20,000 respondents, each with a unique and disturbing experience of renting, the majority in London. In simple terms, renting in London is broken for too many people. Now, we want to shed light on the rental community's experiences and let Londoners know that there is another way!"
Health concerns
Tenants reported mouse, rat, cockroach and wasp infestations, which many had to pay to resolve themselves as a result of disinterested landlords. One renter, Liberty, had so many cockroaches in the home she rented that everything had to be kept in sealed plastic boxes. A cockroach even fell from the ceiling into her dinner on one occasion. Elsewhere in London, tenant Megan lived in a property with such a bad damp issue that the bathroom walls grew mushrooms. Mikala, meanwhile, had to share the single room she rented with so many mice that her partner even spotted one running across the single bed they were sharing.
Overcrowding
According to Trust for London, 13% of social renting households and 11% of privately renting households in London are overcrowded. Both figures are more than double the rate for other areas of England. Tipi's survey certainly backed up the findings. One reported sharing a four-bedroom warehouse with nine people. Another told of the morning that two girls arrived at her door, ready to move in. The landlord had forgotten the existing tenants and signed a lease with two new ones. As the new tenants moved in, the existing ones were decamped to the basement. Unfurnished and with limited electricity, no kitchen and a barely working toilet, it was a grim experience. A flood the following week which damaged all the tenants' belongings was the last straw.
Security
Renters want to feel safe and secure in their homes, however, this is often far from the case. Carys was paying £999 per month when she found that her front door wouldn't close and lock properly. She contacted her letting agent, only to find that the door's second lock had failed two days later. The landlord left it a further three days before fixing the front door, meaning that Carys had to barricade the door shut in the interim. Other tenants reported issues ranging from other people having access to their property to landlords and workmen making unannounced visits.
Security of tenure is another big issue for tenants across the capital, with current legislation offering no protection for tenants whose landlords suddenly decide to sell their home. In some cases, tenants who have lived in a property for years have been given just a few weeks' notice that they will need to pack up and leave, despite having been model tenants the whole time.
Deposit issues
The law requires landlords to place tenants' deposits in a deposit protection scheme. However, it sadly comes as no surprise that not all landlords are as keen to hand deposits back as they should be. Many of London's renters have had to fight to get their deposits back, while some have lost them entirely.
Problem landlords
Juliet's landlord refused to tackle the mould problem in the shared house she rented. The situation became so bad that her possessions began growing mould of their own, with everything from shoes to clothes to bedding having to be thrown out as a result. Paul's landlady wouldn't respond to calls, texts or emails when the key broke off in the front door lock on the Saturday morning that he was due to move into his new rental home. He had to move to a friend's house with all of his possessions for the next few days. When the landlady finally called back at 11 am on the Monday, she simply explained that she "didn't work weekends."
Other Londoners have reported everything from unfixed maintenance issues to broken heating to a fallen in roof. However, it was Paul who reported the creepiest tale of a problem landlord. The four-bedroom flat he rented with three strangers cost each of them £650 per month. It took months for the flatmates to realise that the regular, mysterious disappearance of their underwear was due to the landlord letting himself in and going through their drawers, before helping himself to their smalls. When finally caught and confronted, the landlord claimed that he was just checking their washing machine was cleaning their clothes properly
Rajesh, concludes: "Renting in London is all too often a real nightmare for tenants - and a costly one at that. With Tipi, we're showing Londoners that they can rent homes that they deserve. Wembley Park provides a real community - it's a safe, secure and well-maintained neighbourhood that residents can settle down in long term. Provided residents stick to the terms of their tenancy, they're welcome to stay as long as they wish and with no agency fees or deposits, utility bills (including broadband) included in the rent, and pets welcome in some apartments from this September, Tipi is working hard to heal London's broken rental market."