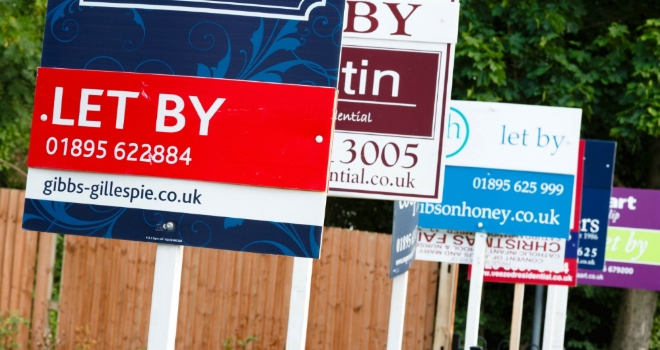 ""
According to advice set out by the Association of Independent Inventory Clerks, landlords who produce their own inventories and conduct the check-in and check-out risk losing a potential tenant dispute.
The common mistakes in landlord inventories are essentially lack of detail.
Landlords often write just a brief shopping list and often do not have the appropriate photographs and an accompanying written description to show the condition of the property and its contents.
Inventory reports should contain a full description of a property with detail on every bit of damage and its exact location at the start of a tenancy. This should be supported with photographs which need to be of a high quality when printed up to A4 or A3 size, so that any damage can be seen clearly.
Pat Barber, Chair of the AIIC, said: "All too often landlords omit in their inventory the condition of the bath fittings like sinks, toilets and showers; kitchen units; floor coverings; interior décor; and garden.
This can prove very expensive for landlords. For example, damage to bathroom suites is common, with people dropping things in sinks, resting cigarettes on the edge of baths, cracking bath panels, dropping shower heads, all causing potential chips & cracks. Kitchens are also a problem. Landlords fail to include the condition of the kitchen units, which are often damaged as a result of saucepan burns and chips and cracks are common on worktops.
Over and over again, we see landlords losing disputes because they can't provide the right evidence to show that a tenant has damaged the property. One recent example of this is a landlord that compiled his own inventory - a hand written page, listing five items and no condition. The house was used as a cannabis factory with extreme damage throughout. The landlord was thousands of pounds out of pocket because no proof of check in condition was available.
It is vital that there is a thorough and detailed inventory which will enable both parties to be treated fairly and reasonably. The inventory documentation serves a number of vital functions, especially if professionally compiled - including providing a catalogue of the let property, an unbiased record of it condition and any items included in the tenancy. It also forms part of the legally binding contract that is set out in the tenancy agreement between the tenant and the landlord.
A carefully prepared inventory at check-in, which can be then used at check-out, will provide an accurate comparison of the property's condition. Without this documentation, landlords and agents could end up with an expensive repair bill. The good news is that if landlords have all the right evidence in place, their chances of winning a dispute is greatly improved."
The AIIC has outlined some guidelines below to help landlords avoid a potential dispute:
-Don't compile your own inventory, leave it to the professionals. Detail is vital - fine detail even better. Take dated photographs of the garden; interior of the shed or garage; inside of the oven; and keys handed over to tenants - these are the main areas of problems that occur and are often down to misinterpretation at the end of a tenancy. Remember, you don't need photos of every single corner of the property, these are frankly a waste of time and effort (and would be impossible to do) - stick to the important things. Don't try to produce a completely photographic or filmed inventory without a complete written accompanying inventory. Films and photographs alone will be of little use in a dispute when an adjudicator is trying to find hard evidence of a particular area. You can bet the problem in question just won't be something you have photographed in the first place!
-Make sure your property is fit for letting - on check-in day the place should be completely clean and any garden areas should be tidy, lawns cut, borders weeded etc. If you don't start correctly then things definitely won't improve by check-out day/end of tenancy and you'll end up with a very tatty property which won't be let easily. Tenants cannot be charged for improvements - for making good/cleaning things that were wrong at the start and are still wrong at the end of the tenancy.
-Have a full check-in - where you or the inventory clerk check through every line of the inventory. Add any amendments needed and then ensure that the tenant signs their agreement at the end. When moving out day comes try to make sure that the tenant is present at the check-out and make sure all the problems are explained - nasty surprises later will cause certain disputes.
-Always try to keep good communication ongoing with your tenants and encourage them to report any problems as and when they occur during the tenancy. This ensures that your property will keep in as good a condition as possible, and that their negligence will not cause more serious problems and expense for both you and the tenants.