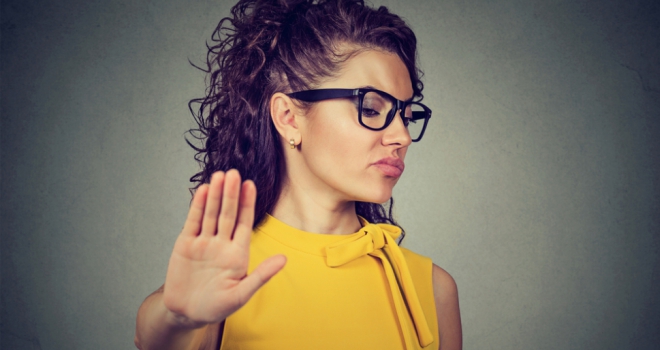 The latest research from rental marketplace, TheHouseShop.com, has revealed some of the biggest the biggest deal breakers that tenants say will make a potential new home an absolute no-go.
Demand for rental properties has been high in recent years, but that doesn't mean that discerning tenants won't discount even the dreamiest of new homes if it fails to meet their needs.
TheHouseShop revealed that the number one deal breaker for British renters was bad neighbours, with 2 out of 3 tenants (66%) saying they wouldn't take a property if they discovered that the neighbours were a potential nightmare. Unfortunately, there is not much that landlords can do to get rid of problem neighbours. But seeing as you could lose out on two thirds of your potential pool of tenants, it's certainly worth putting in the effort to try and open lines of communication with the neighbours and improve the relationship with them to minimise further issues.
The results also revealed bad news for live-in landlords – with almost two thirds of tenants (64%) saying they wouldn't be willing to share a property with their landlord, regardless of how attractive the property might otherwise be.
Bad smells and poor internet connection were next on the list of turn-offs, with over half of renters (55%) saying either of these issues would be a deal breaker. Landlords would be well advised to explore alternative internet providers or invest in a professional deep clean before starting viewings to avoid losing out on potential tenants as a result of these relatively minor issues.
Pushy agents worse than a murder scene for renters
Another point from the results that should interest landlords is the fact that one third of tenants would be turned off a property if they had to deal with pushy estate agents. Research conducted by TheHouseShop last year found that the majority of tenants now prefer to deal direct with the landlord and avoid letting agents altogether. Therefore, if landlords have the time to conduct viewings themselves and deal with applicant tenants directly, they could cut down their chances of losing out on a great tenant.
In fact, tenants were so disapproving of pushy agents that they ranked this deal breaker more highly than discovering that their potential new home had been the site of a murder! (as shown in the results table below)
Nick Marr, co-founder of TheHouseShop.com, explains how landlords can use this research to ensure they don't miss out on the best tenants:
Nick said: "It was certainly interesting to see that pushy agents can be worse than a murder scene in the eyes of some tenants! But on a serious note, landlords should pay attention to the results as they offer useful insight into the minds of tenants and what they are looking for."
Deal breakers, by definition, represent a line in the sand that won't be moved regardless of how perfect your property otherwise might be. So, it would be sensible to ensure that you include information about all of the aspects listed in the results when you market your property to avoid wasting any of your time showing round tenants who won't ultimately take the tenancy."
While there isn't much that landlords can do about bad neighbours, there are a lot of deal breakers on this list that could be easily resolved without landlords having to spend too much time or money. For example, the fact that a bad smell in the property could deter more than half your potential tenants is a real eye-opener and is something that could be easily resolved prior to conducting viewings."
Lack of available parking was a deal breaker for just under a third of tenants, but this figure was actually on the low side compared to the 48% average for all Brits. Similarly, lack of outdoor space was listed as a deal breaker by just 31% of tenants, compared to 60% of homeowners who said they would not consider a property without a garden, terrace or balcony of some sort.
Cosmetic factors were less of a problem for tenants, with less than 1 in 10 (8%) saying that outdated décor would be a deal breaker on a new home. And last but by no means least, in true British fashion, 5% of tenants said they wouldn't move into a new home if there wasn't a pub within walking distance!
The results also revealed that London tenants were the least picky when it came to demands about their new home. Incredibly high demand for rental properties in the capital seems to have forced tenants to adopt a "take what you can get" approach to home-hunting, with the results for London renters consistently among the lowest for each deal breaker mentioned in the research.