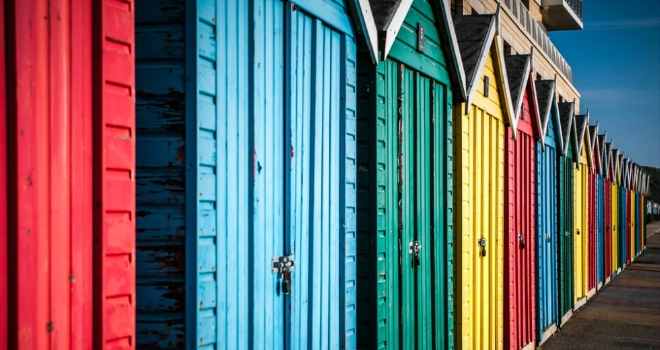 2018 saw the hottest UK summer since the 1970s, so it's hardly surprising that there was a healthy increase in 'staycations' as demand increased for UK travel.
British tourism is currently booming. It is the fastest growing industry in the country, with predictions suggesting that by 2025 the industry will be worth £257bn.
Holiday lettings agency, Mulberry Cottages, saw a rise in bookings during the warm weather, with figures showing that by summer 2018, Mulberry Cottages were ahead on bookings for summer 2019 by 25 per cent year-on-year.
So, what is ahead for the holiday let market in 2019? Here Rowena Owen, Operations Director at Mulberry Cottages, shares her four predictions for the holiday lettings market in 2019.
Online bookings
Online bookings will continue to increase, so it is essential that holiday rentals companies have a system that allows them to take bookings online instantly. If owners have concerns, for example they would like to know how many guests are staying, or if the guests would like extra beds, then these queries can be arranged after booking. But ultimately, customers are looking for a quick and simple booking experience and those organisations that can't deliver this may lose out to those which can.
Last minute
Shorter notice and even last minute bookings will become more common. Currently, we are seeing on average nine weeks between booking and arrival date, but by 2019 we believe this will drop to six weeks before arrival. Owners should be prepared to accept bookings within weeks or even days before the arrival date.
The heatwave this summer triggered a big increase in shorter notice bookings for us. If we have a sunny Friday, we know that online bookings will increase and the phones are going to ring much more than on a wet Friday because people will spontaneously decide to go away. The last minute market, however, tend to go for the smaller properties as it's much more difficult to get a group of people together to go away last-minute.
5 Star
Four-star is not good enough anymore, five-star is expected. In order to get the most bookings, owners should aim for the five-star market as the level of luxury expected is continuing to rise. We are starting to see houses that we would consider six-star coming onto the market and these properties are letting incredibly well.
International market
Mulberry Cottages has seen an increase of 33% in international guests and we are predicting that the numbers of international guests staying in holiday cottages is going to see double digit growth in 2019.