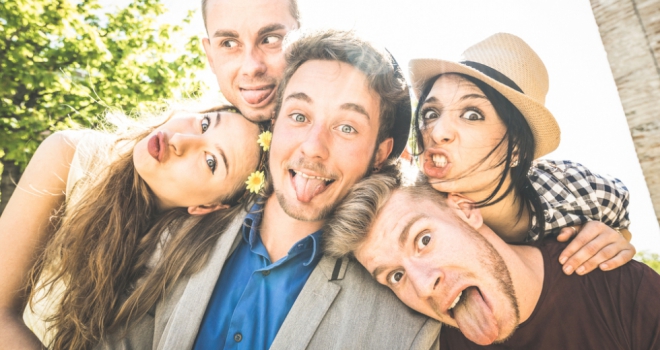 Students. It's fair to say that when thinking of phrases to describe them, 'financially responsible' wouldn't feature very high up on the list.
And as they sober up and prepare for final exams and dissertations, many may put moving out or preparing for their next home on the back burner - forgetting about their deposits and what they need to do to ensure they get it back.
Step in storage experts, Safestore. The team has put together a handy list of six steps to help students get their deposit back.
Whilst landlords have a bad rep, they are running a business and are still humans - so communicating with them is your best bet on avoiding any problems in the future. Stay ahead of the game and arrange a visit from your landlord a month before you leave, and ask them if they want to see anything before you leave - this will save you lots of time and hopefully a lot of money.
Another important thing to remember is to take pictures, take pictures of the property the day you leave so you can ensure your landlord can't make false claims about how you left it. It's also smart to take pictures of the property the day you move in, so if anything was damaged beforehand you'll have evidence to support your case and protect you in the long-run.
Six steps to get your deposit back
1: Don't forget to clean - A simple tidy up isn't going to cut it unless you've kept the place spotless since you've moved in. This means a deep clean, from your curtains to your skirting boards you'll need to get scrubbing. It may be easier for you to move your stuff out before cleaning everything and split each room between you and your housemates.
2: Replace or repair anything that's been damaged - If you've broken something, offer to fix or replace it to the same standard or even better - it will cost you some money, but may save you a lot more than your landlord will withhold from your deposit.
3: Read your Tenancy Agreement - Don't get caught out by the fine print in your agreement! Some landlords may ask you to hire a professional cleaner before moving out, and if you don't fulfil this you may not get your deposit back. Your agreement will also tell you how long your deposit will be held for, so make sure you're aware of everything prior to the inspection.
4: Double check your inventory - Your landlord may have provided you with a list of items that were included in your property when you moved in. This may be a simple list of the number of sofas or beds, but can be meticulous as the number of plates and cups. Make sure you've cleared out any of your own personal items first, and then count the inventory - if any are missing, offer to replace or repair as your landlord may deduct a higher fee from your deposit if not.
5: Stop all your utility bills - This is one of the most important tips to remember. Inform any gas, electric, water or phone companies that you are leaving the property and pay your final bill. If you don't do this, you may be charged for anyone who continues to use the supply after you and can affect your credit record if they remain unpaid. Don't leave your landlord to cancel your bills, it may make them refuse to pay back your deposit.
6: Empty the fridge - This is probably one of the most simple tips, but often the most forgotten. Your landlord really doesn't want to keep your gone off milk or mouldy avocados!
What if my landlord withholds my deposit unfairly?
This can be an extremely annoying and frustrating situation if you know you're entitled to your deposit back. If you have photographs, you can use these as evidence in a small claims court. Your deposit should have been registered with a Tenancy Deposit Scheme by your landlord, which is required by law - your Tenancy Agreement should say which TDS provider is used.
If it is registered, you won't need to take your case to court - as they will be able to make an impartial decision on the matter. This is a free service and you won't lose any more money.
Chrissie Saunders, Digital Content Manager at Safestore said: "With thousands of students moving out at the end of term, thousands and thousands of pounds are lost due to landlord's withholding deposits, leaving many students in a difficult position if they were expecting to move into a new property by using this deposit for another.
Whilst landlords can be difficult, there are ways for students to protect their deposits and ensure they get it back by following a few simple tips. We know how stressful it can be for students during exam season, and then having to deal with moving out, but being prepared can save a lot of time and mean you'll get your hefty lump sum back."