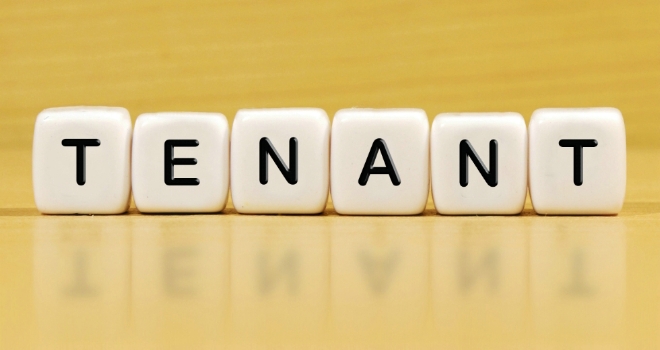 ""
As renting becomes ever more popular, as many as 10 applicants can chase every home. With so many potential tenants to choose from, it can be very difficult to select the very best.
James Davies, CEO of self-service lettings agency, Upad, has utilised his years of landlord experience to provided you with his top tips on finding and keeping great tenants.
1. Better properties attract better tenants
First and foremost, better properties attract better tenants. The better your property, the more you can be choosy about the quality of your tenants. Some characteristics of high-demand properties that really guarantee a great tenant are properties that are close to transport links (ideally walking distance in cities) and properties that are near hospitals, universities and major office parks which will provide a constant flow of professional tenants. Other characteristics include a clean, tidy property with reasonable fittings and neutral décor combined with great services including Wifi, cable TV and a Cleaner.
2. Good presentation

How you present your property is integral to finding a great tenant. If you want to secure a quality tenant you must ensure that you have great photos. Get professional ones done so you can use them constantly. With poor or absent photos, expect a 75% drop in tenant enquiries.
Meanwhile, when showcasing your property why not add a floorplan? Nowadays, floorplans are becoming standard among professional landlord properties and show tenants that you know what you're doing. You can expect a 52% increase in tenant enquiries with a floorplan.
3. Manage your own viewings
One of the best ways to guarantee a great tenant is to manage your own viewings and we at Upad allow you to do just that. You know your property better than everyone else and with your knowledge you can extol the property's virtues and emphasise the positives. You are also likely to be more flexible than a lettings agent when it comes to evening and weekend viewings, increasing your chances of finding the perfect tenant.
Indeed, showing tenants around your rental property is your chance to get a glimpse of the people who may (or may not) be renting your property. It's no substitute for all the proper screening and referencing but it's a good opportunity to engage your landlord instincts. If you meet the tenants up-front, it's often simpler to build a robust long-term relationship.
4. Lets with pets
Consider letting to tenants with pets. The Dogs Trust praises the virtues of lets with pets. They claim that not only will permitting pets increase the demand for your property but you'll also attract a better class of tenant. They further suggest that tenants with pets stay longer because they know how difficult it is to find an understanding landlord. A shocking 54% of pet owners have never been able to find a suitable rental property that's pet-friendly."
5. Consider LHA tenants
I am a big fan of LHA (Local Housing Authority) tenants regardless of what others might think. Generally LHA tenants last twice as long as private tenants; those with families often stick around longer and in my opinion look after properties better than young professionals because they see the property as a 'home' rather than a place to crash."
6. Don't be a paper chaser
The best way to ensure that you won't be chasing after your rent is to avoid listing where the quality of the tenant is unknown. If your property is advertised on professional sites such as Rightmove, FindaProperty and Zoopla then the quality of tenant tends to be higher - a professional channel for a professional tenant so to speak. Of course, free sites mean you don't have to pay for advertising but you may pay at a later stage in extended void periods, property repairs or lose out because of rental arrears if you don't tread carefully.
How to keep great tenants?
If you treat your tenants well, they are more likely to respect you, treat the property with care and stick around longer. By treating well I mean taking care of repairs quickly and include fittings and items which make the property desirable to live in.
A good relationship between landlord and tenant is essential to a happy tenancy. You don't have to be best buddies (although you can be if you want) but a respectful and amicable connection will go a long way. Why not try these simple tips to help build the perfect relationship?
Leave a bottle of wine in the property as a welcome gift on moving-in day.
Don't buy cheap furniture that you know will only last for a year. It will soon look decrepit.
Update the property throughout the tenancy. Why wait until they leave before springing for a new rug?
Leave your tenants alone. They have the right to quiet enjoyment and don't need you knocking on the door every other week.
Respect their time. We often hear of landlords who expect their tenants to wait in during the day for trades-people. It isn't their job, it's yours.
Be creative at renewal time. Rather than just putting up the rent again, try giving something back. It might be as simple as a thank-you note for being a great tenant.