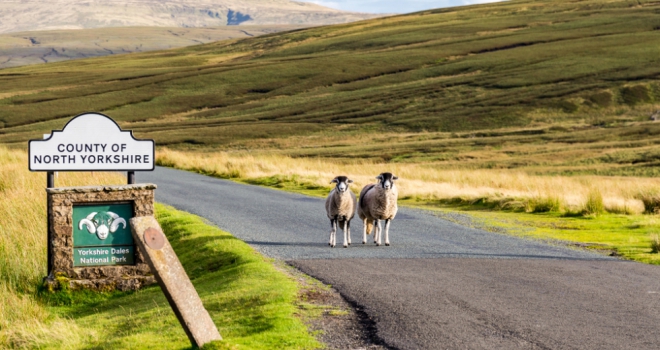 The number of newly available rental properties has decreased by 13% year-on-year, while monthly rent is also due to increase in 2020.
However, a significant chunk of landlords are still active in the UK rental market. According to a sentiment survey by the Monmouthshire Building Society, 30% of landlords are looking to grow their portfolio despite various obstacles. Moreover, 20% are thinking of diversifying their portfolio.
Higher returns in the future are expected to bring property investors and new landlords into the rental market. That said any new regulation and taxation would also be a concern.
Renting remains a key property choice in the UK. As a lot of landlord's focus on London and the trends within the South the big rental opportunity in the North is often overlooked. A letting agents in the York area has taken a closer look at what investment opportunity North Yorkshire offers landlords. The latest key stats from both York and its surrounding cities have been collected in order to offer landlords a regional overview of North Yorkshire.
The top 20 rental markets of North Yorkshire
The table below is an analysis of rental prices (in advertised rents) for homes to let. This was calculated from rental properties found by property search engines and is accurate as of December 2019.
Each percentage shows how large the city's rental market is, compared to the total number of available rentals in North Yorkshire.
1. Middlesborough (35%)
2. Richmond (25%)
3. York (17%)
4. Harrogate (7.2%)
5. Scarborough (3.5%)
6. Redcar (1.8%)
7. Guisborough (1.5%)
8. Skipton (1.3%)
9. Selby (1.3%)
10. Knaresborough (1.2%)
11. Thirsk (0.9%)
12. Ripon (0.85%)
13. Malton (0.7%)
14. Northallerton (0.6%)
15. Filey (0.44%)
16. Boroughbridge (0.4%)
17. Saltburn-by-the-Sea (0.4%)
18. Whitby (0.3%)
19. Stokesley (0.3%)
20. Easingwold (0.25%)
How the top 5 rental markets compare on rent
To provide further insight into the property investment opportunity in North Yorkshire, we've also analysed the average monthly rent across all property types of the five biggest rental markets of the region.
1. Richmond: £1798 pcm
2. York: £1395 pcm
3. Harrogate: £823 pcm
4. Scarborough: £477 pcm
5. Middlesborough: £425 pcm
Richmond and York both rank high (2nd and 3rd respectively) in the overall size of North Yorkshire rental markets, and have equally high positions in overall monthly rental prices. Both cities are good investment prospects for new and existing landlords looking to expand on their portfolio. In addition York has an ongoing pull to it. The city was crowned Best Place to Live in 2018 and Best Place To Live Regional Winner in 2019 by The Sunday Times.
It also boasts a large tourism market, which supports 19,000 jobs in the city. According to the latest figures from Visit York, the city welcomes 6.9 million visitors per year and has seen a 25% visitor spend increase over the last five years.
York's up-and-coming rental areas
Thanks to York's local lettings agency, family-run Quantum estate agents, we have further insight into the city's up-and-coming locations. These are determined based on the highest year-on-year increases in rental costs:
• Heslington, Fulford and Osbaldwick up by 30%
• Bishopthorpe and Copmanthorpe up by 11%
• South Bank, Foxwood and Dringhouses up by 7%

Despite some big challenges in the UK rental market, North Yorkshire and the city of York particularly are prosperous locations for landlords to consider in 2020.