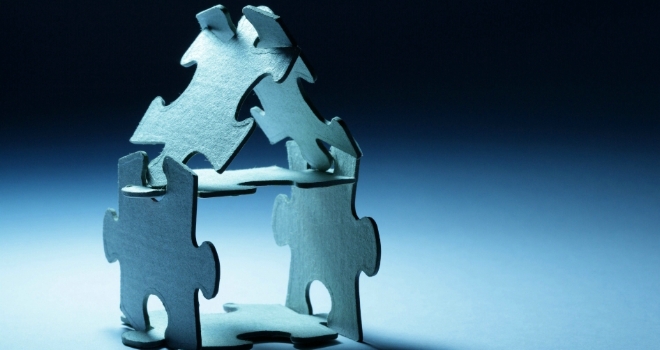 Houses In Multiple Occupation (HMO) can be an attractive investment. Gross monthly rental yields from the property tend to be about three times that of a single family let. Demand is high in many areas where there is a pressing need for affordable accommodation.
Peter Faulkner, Director of Mortgage Market takes a look at pretty much all you need to know about Houses In Multiple Occupation
It may be a 'residential investment' but it is very different from standard BTL property investments. Whilst gross annual rental income can be much higher, HMOs are more costly to own and manage and should be viewed as a 'commercial investment'.
There is the potential for higher rewards but the risks and obligations are also significantly higher.
Points To Ponder
Investors with BTL experience should understand that mortgaged finance for HMO is more expensive to arrange than BTL and has higher interest rate charges. Most lenders will want the mortgage to be on a capital repayment with interest basis.
Some lenders will allow up to 10 and 15 years on an interest only basis. Interest rates average around 5.6 per cent with lender arrangement fees of around 2.5 per cent. Lender criteria are more stringent as the loan is based on a 'commercial lending' basis with more emphasis on margins of safety, (lower loan to values with higher stress testing for ICR, Interest Cover Ratio).
Other costs such as valuation, legal fees and property insurance are also more expensive. Operating and managing the property is costly with higher financial commitment for ongoing repairs and maintenance.
Lending at high loan-to-value is hard to get for those with no landlord experience (would-be, first-time landlords). Some lenders restrict the type of tenant, typically that all must be on an assured Shorthold Tenancy (AST) agreement for a maximum of six or 12 months and no tenants on income benefits. In addition, the applicant's suitability, financial stability and the quality of the project are investigated more rigorously (similar to when applying to a bank for a secured business loan). The commercial lending approach is similar to multi-unit properties and holiday lets, both of which also have the potential for very strong yields.
What To Do
Investors often look for properties they can convert from single family dwelling to an HMO (to enhance yield and value and do not require an HMO Licence).
Typically, these have been two-storey properties with three or four bedrooms and two reception rooms. Conversion often makes one of the reception rooms into a bedroom with the tenants sharing one reception room, kitchen, bathroom and WC with communal entrance, hallway, stairs and landing and garden space. In some cases, there is the potential to extend the property to increase potential yield. Car parking spaces and access are important considerations for many councils.
Rules & Regulations
Many local authorities are considering introducing licensing for these property types (that are not currently classed as needing a licence). A residential investment property is classified as a 'house in multiple occupation' (HMO) if both of the following apply: at least three tenants live there forming more than one household, the tenants share toilet, bathroom or kitchen facilities with other tenants.
The residential property is classified as 'a large HMO' if all of the following apply: it's at least three storeys high. This includes basement and attic areas converted into usable living space, at least five tenants live there, forming more than one household, the tenants share toilet, bathroom or kitchen facilities with other tenants. A household is defined as either a single person or members of the same family who live together.
A family includes people who are: married or living together - including people in same-sex relationships, relatives or half-relatives, for example grandparents, aunts, uncles, siblings, step-parents and step-children.
All large HMO residential property requires a licence from the local council. In some areas, local authorities have designated areas as being subject to an Article 4 Direction which requires planning permission for use of the property that has between three and six unrelated households as being a category C4 (shared housing) property) instead of C3 family dwelling.
The property must be suitable with acceptable communal areas which must meet appropriate standards and the owner/landlord has obligations to maintain and keep the property and communal areas in a good state of repair. The landlord also has the obligation to ensure the safety of the occupants evidenced with inspection reports and certificates for fire health and safety.
The council is responsible for enforcing HMO standards and can make a landlord take action to correct any problems.
Specifically, landlord obligations are; proper fire safety measures are in place, including working smoke alarms, annual gas safety checks are carried out, electrics are checked every five years, the property is not overcrowded, there are enough cooking and bathroom facilities for the number living there, communal areas and shared facilities are clean and in good repair, there are enough rubbish bins/bags .
The landlord is responsible for any repairs to communal areas and for repairs to: the structure and exterior of the house - including the walls, window frames and gutters, water and gas pipes, electrical wiring, basins, sinks, baths and toilets, fixed heaters (radiators) and water heaters. The landlord must check and evidence that the tenant has 'the right to rent'. That is the right to reside in the UK with heavy fines for the landlord if it is found that the tenant does not have the right to rent.
What Landlords Do
The typical approach most investors use is either buying the property with their own funds or getting auction or development short-term finance (up to one year) to then make the alterations to HMO and exit the short-term finance via a long-term HMO mortgage.
Property values will be based more on the gross rental yield than the bricks and mortar value, the commercial value of the investment, once it has a track record of two or three years successful accounts and management. Ownership is mostly made by investors that set up a private limited company specifically for HMO investment properties. Successful HMO ownership does provide strong net annual yield but tends to have lower capital growth over time compared to single family dwellings.
Making an application for short-term finance or development finance as well as long- term mortgaged finance is more complex than traditional BTL and investors should use the services of an experienced professional mortgage broker. (Yes, I would say that, but this doesn't make it not to be sound advice!)
A couple of lenders now offer a combined initial development finance that transfers to long term finance on day one of the conversion being finished. Lenders prefer the property to be fully managed by a professional ARLA registered lettings management company to look after not only the tenants but also the building