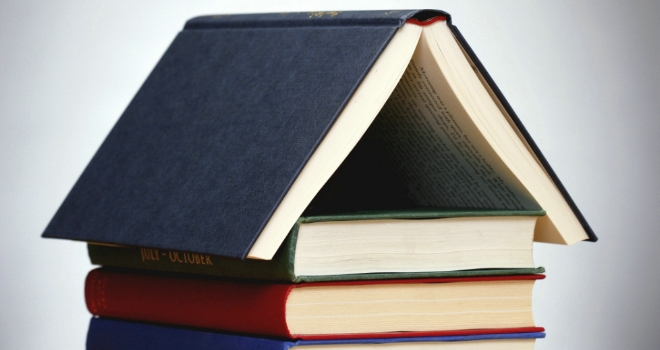 The research, commissioned by The Mistoria Group, revealed that just 5% of students want to live in halls of residence, while 17% would prefer a self-contained room or flat.
However, the overwhelming majority of students (nearly 80%) cite good quality HMOs as their ideal place to live.
According to The Mistoria Group, the unfortunate reality is that there is simply not enough quality accommodation for under graduate students and there is a massive shortage of HMOs. Many universities struggled to house students this year, due to a lift in the cap on student numbers. The surge in student demand for accommodation left some students in Reading with no alternative than to stay in a hotel.
The report also reveals that one in three students say student accommodation is too expensive, while one if five believe it is generally poor quality. Furthermore, the research reveals that the majority of students (77%) have budgeted to spend less than £100 per week on accommodation.
Mish Liyanage, Managing Director of The Mistoria Group comments: "Figures from UCAS show that 409,000 students in the UK were accepted onto higher education courses after A-level results were published in August – a rise of 3% and an all-time record. The demand for halls of residence is high because in many towns and cities, renting a room in a HMO or sharing a flat is much more expensive.
According to the NUS, even students who were lucky in their search for affordable digs in September, will face a typical £8,000 shortfall between living costs and income from loans and any maintenance grants.
This growth in student numbers is a great opportunity for landlords and investors to provide the right type of property that will attract lucrative students. Student accommodation has proven to provide better rental yields and there is an annual market for new students. What's more, the rent is guaranteed by a parent or guardian and is paid promptly.
Student accommodation can offer a number of attractive features to investors. The yields are high as students settle for less space than other tenants; occupancy is typically very good; and it is neatly counter-cyclical, as more people go to university during economic downturns.

A Mistoria HMO offers between 8%-10% cash return on the rental income per year, a return of investment from day one (this is not a projection). For as little as £150,000, an investor can buy a four bed HMO in the North West, in a good location for students and professionals, fully refurbished, furnished and tenanted for the coming year."
Investors who are thinking of buying student property should conduct thorough research before making a purchase.
Mistoria has put together some tips on investing in student property:
• HMO versus student pods: Think carefully about the property you want to buy eg HMO or a student pod. Most student pods are sold 'off plan' – which means before they are complete and in many cases before construction has even started – and come fully managed. This means you could expose yourself to risk on two fronts - 'development risk' and 'management risk'. For example, the development may not be finished, or the developer may not have the skill or experience to manage the development and if they do, how much will they charge for their services?
• Mortgages: If you need to secure a mortgage to purchase a student property, this will be a lot easier for a HMO, as you will be able to go thrugh traditional buy-to-let providers and will have access to the leading buy-to-let rates. Also, if you are building a portfolio, you can lend on your equity in the HMO to fund further investments. With student pods, there is no established resale market, so it is much more difficult to secure a mortgage.
• Rent guarantees: Beware of 'rental guarantees' offered by developers. This can often be an overstatement. The guaranteed rents are attractive to investors, but often they fail to materialise. Investors are actually subsidising the guaranteed rent by paying an inflated price for the unit they secure. There have been a number of student pod schemes that have stopped paying out the guaranteed rents soon after completion and investors have then discovered that the real market rate for the rents is much lower, reducing their yield. They have been left with an underperforming asset, that is difficult if not impossible to sell at an acceptable asking price to the investor.
• The exit strategy: With a normal buy-to-let, you can sell the property at any time on the open market, through a reputable estate agent and expect a reasonable capital appreciation. However, selling a student pod will encounter problems. For example, who decides the market value? As a piece of real estate per sqm it is very expensive (double the average market value), there is no established resale market. Who will sell it? Is it an investment, or is it a piece of real estate?