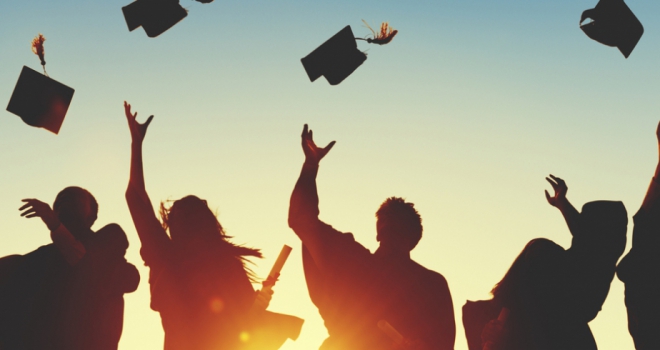 According to newly released figures from JLL, the UK student housing market has reached £5.2bn, achieving the second highest year on record.
With an estimated 500,000 full-time students predicted to enter the UK by 2030, high-value deals have put UK student housing at the top of the table for Living investment.
The Multifamily sector, which is the UK's fastest-growing sector, reported an equally healthy 2019, with £5 billion transactions making it the second-largest market in Europe.
Whilst total transaction figures in the student housing sector fell by 33% in 2019 compared to the year before, confidence in the market was bolstered by two key deals: the Unite acquisition of Liberty Living for £2.2 billion, and the potential IPO sale of iQ, with an expected price of in excess of £4 billion. In light of the general election result, investor sentiment has improved which is anticipated to lead to increased activity in the sector with the potential for transaction values to exceed £7.5 billion transactions in the next twelve months.
The growth of the multifamily market in 2019 was catalysed by forwarding funding, accounting for 89% of all deals compared to 77% in 2018. However, reports indicating a slowing pipeline of deals and developments suggest that the market may be limited in the first half of 2020, despite an expected increase in capital allocations to the sector.
The UK co-living sector is the largest in Europe, spurred by student housing developers entering the market and opening their brands to young professionals in the wider private rented sector. With an estimated 16,000 beds either operational or in the pipeline across the UK, the future success of these developments and the coliving market will be shaped by Local Authorities and regulatory permissions.
The retirement living sector has piqued investor interest, with our widely reported ageing population indicating significant scaling in the years to come. Yet, whilst there is a considerable volume of money looking to enter the UK market, our fragmented stock base provides a limited number of opportunities for investors typically used to buying an operational platform or assets at scale.
Simon Scott, Lead Director, UK Living Capital Markets, JLL said: "Student housing is the big Living investment story of 2019, and with some significant new opportunities about to break into the market, we don't expect a slowdown any time soon. The success of this sector adds to the particular attention already being received by the multifamily and coliving markets and helps to reassert the importance and value of the UK's Living market on the European investment stage.
"Overall, the £11.2 billion Living investment in 2019 accounted for 22% of all real estate? investment. With the fog of political uncertainty starting to clear, we are looking forward to Living getting even bigger in 2020."