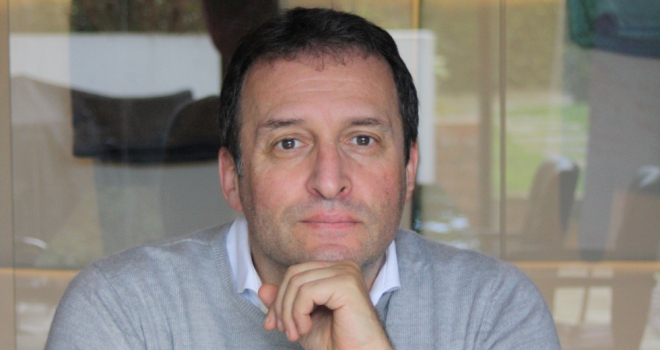 The idea of owning your own home quite quickly when you start working, is gradually becoming less and less realistic for the youth in the UK, who have been affected greatly by the poor supply of homes and rising house prices.
Generation rent, as they are known, refer to those under 35 years old in full employment stuck in overpriced housing. It's difficult to pin point the best solution to deal with the current situation, but many have been put forward, including social housing and build-to-rent.
The UK's house building industry has taken a huge turn in recent years. For decades, it was dominated by building houses for sale. Yet, recently we have seen a shortage of suitable housing across large parts of the UK. The supply of new houses has been failing to keep up with demand for a number of years, and prices have been rising to an extent that many individuals and families have been priced out of the market.
It is estimated that the UK needs over 300,000 new homes per year to satisfy demand, but in 2014 only 112,370 homes were completed: as a result, the average house now costs almost eight times average earnings, an all-time record. This is combined with stagnant real wages in the UK and now Nationalwide estimates that in October 2017 the annual rate of house price growth has increased to 2.5% pushing homeownership further out of reach of the UK's youth, looking to buy their first property.
To make the situation even worse, the political uncertainty in the UK with Brexit and the general elections have also played a part in this shift in the property market, as it's done little to calm the nerves of investors concerned about the outlook for UK property.
Many argue that the best way to deal with the current situation is with social housing - homes owned by local councils or housing associations, rented out at significantly less than the market rate. Young people would no longer have to delay adult-hood by staying with their parents or sharing with multiple others, and social housing would solve this issue.
Not only this but social housing would also prevent people from having to sleep on the street, sofa-surf or engage in other forms of hidden homelessness by properly investing in health, education and social care to help keep people secure in their homes. Both of these big social issues could be tackled with an integrated social policy with housing at its heart, and with investment by the government in building social and affordable homes. But there is also a keen need for more infrastructure and support, to help develop functional and well-connected communities.
The government recently announced a £866m investment to fund local council infrastructure schemes, but still more continued and consistent investment is needed.
Yet, social housing has been criticised a lot for creating a dependency culture and could potentially create a system where young people depend too much on the government. As well as this, a lot of the time earning too much to qualify for social housing. With build-to-rent, the young generation would be funding themselves and would be financially capable to do so, allowing them to live near the jobs and services they need. Hence, another solution has been put forward build-to-rent.
Many young renters value amenities, convenience and environment not typically found in social housing; they would probably be considered ineligible for housing benefits due to their income. At the same time, they are not ready to commit to risky mortgages, high fees and lengthy approval processes to purchase a house. It seems like build-to-rent offers great opportunities for property investors: in fact, the demand for more affordable private rental properties is expected to increase alongside the development of new build-to-rent units. Recent forecast by PwC property consultants expect to see 60% of Londoners living in rented accommodation by 2025.
There are a number of benefits that build for rent would bring to the UK economy, as build-to-rent would instantly attract alternative sources of capital into the UK building market. Build to Rent investors are looking for returns over a period of decades, it is hoped that Build to Rent investment will be less sensitive to economic cycles than house building for sale. Private house buyers are inevitably very sensitive to immediate economic changes, making house building notoriously stop/start, whereas long-term investors who can see a long-term demand for the product may be keen to snap up bargains in a downturn.
There is evidence within the UK of build-to-rent proving to work quite well, for example in London. A typical example would be the former 2012 Olympics athletes accommodation in Stratford, London, now converted to a build-to-rent style complex. A report by Savills shows that these developments are now exceeding 50,000 units in London, offering a combination of quality, flexibility and convenience, filling a gap in the market for many young professionals.
Angus Dodd, the chief executive of Quintain, which was acquired by US private equity firm Lone Star in 2015, said the company decided to switch from building for sale to building homes for rent because it provided a reliable long-term income stream, in contrast to the ups and downs of the traditional housebuilding cycle. He said government support for and investor interest in build-to-rent had increased. "It's a solution to the housing crisis; it could be a big solution," Dodd said. "It sits alongside housing in all its various forms – modular housing, micro living."
Build-to-rent is being seen more and more as an important part in solving the UK's housing shortage facing the young generation desperate to buy. Yet, political instability and investment are problems that are restricting the growth of the sector.
The recent sector is likely to thrive once Brexit concerns pass and stronger government support is in place. Despite Brexit, the UK still has a a growing population and tenant demand for private rental properties will only continue to grow. The British Property Rederation provided figures that show 105,214 build to rent units have either been completed or are planned in the UK to date, and there's no doubt that this figure is set to increase. Therefore, although build-to-rent is not necessarily a mainstream property class at the moment, It looks like in the upcoming years, build-to-rent will be play a very important part in solving the problems facing young people within the property market.