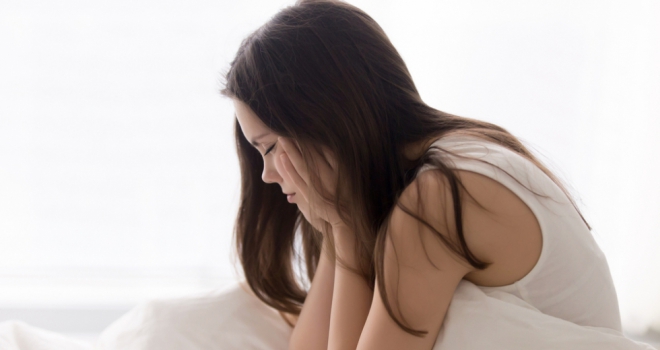 62% of tenants feel that renting a property negatively impacts their mental health, saying they feel either stressed or anxious because of their living situation.
New research from Admiral Home Insurance has highlighted the main causes of tension and disagreements between tenants and landlords ahead of the Rental Reform Bill expected in the Queen's Speech to the Houses of Parliament in May, revealing the changes both sides really want to see when it comes to renting.
According to the findings, the top issue facing renters that contributes to stress and anxiety is repairs to a property not being carried out, with 33% citing this as a reason for their worries. Renters' stress could be justified, as only a quarter of renters say requested repairs have been carried out to their satisfaction, while 9% say repairs haven't been made at all.
Other worries raised by renters include concerns over their landlord increasing rent during the tenancy (27%) and feeling worried about receiving notice to end a tenancy or facing eviction (19%).
However, Admiral's research suggests renters aren't the only side feeling the strain. 45% of landlords surveyed have had rent payment issues, while 18% have experienced aggression from tenants.
End of tenancy tension
Along with issues experienced during tenancies, Admiral's research suggests the tension doesn't stop when the tenancy ends, with 42% of renters revealing they have experienced a dispute with their landlord or agent about their deposit when they moved out of the rental property.
On the other side, 30% of landlords reported having to redecorate a property when tenants have moved out, with 28% saying they have been left with damage to the property. Perhaps unsurprisingly, 21% of landlords say they were not in a position to return all the deposit.
On average, landlords reported spending £1,770 in addition to the rental deposit on reasonable repairs to damage caused by previous tenants, with 23% of landlords needing to withhold all the deposit for the same reason.
17% of landlords were faced with the stress of tenants refusing to leave when the rental contract ended.
Noel Summerfield, Head of Household at Admiral Insurance, comments: "According to industry sources2 the private rental sector has doubled over the last 10 years or so. Admiral Home Insurance research has highlighted some big issues facing both renters and landlords, and it's important both parties feel protected by legislation.
"Many of us have been spending more time in our homes over the last couple of years, and it's more important than ever that we all feel comfortable and secure where we live. So it's certainly worrying that so many renters feel their living arrangements are having a negative impact on their mental health.
"But private landlords are also feeling the strain – many of those we spoke to have faced issues when it comes to payment or damage caused by tenants.
"We hope to reveal some of the most common rental concerns and help to improve the relationships between landlords and tenants."