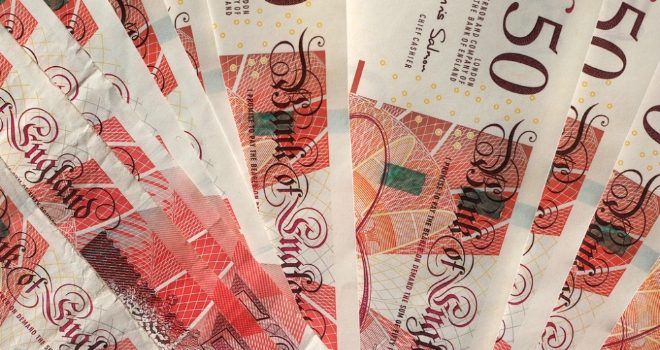 "There are currently 4.3 million tenants in the private rented sector but affordability is becoming an issue across many parts of the UK"
Landbay has reported that 20 areas in the UK have seen the average rent paid for a residential property grow in excess of 3% over the last year
These findings highlight the growing affordability crisis facing the 4.3 million tenants in the UK, and follow the government commitments outlined in this week's Housing White Paper to create a fair and better-served private rented sector. Landbay's analysis suggests these 20 areas, where rental growth is reaching unsustainable levels, should now be the prioritised focus for government, developers and landlords.
The current pace of growth means a tenant in Luton (the area with the fastest growing rents at 6.5%) is now paying an extra £528 over the year on rent, bringing total annual rent paid to £9,354. For someone in Northamptonshire, where annual rental growth reached 5.1%, rents paid have grown by £409, in Peterborough by £340 (4.8%) and in Edinburgh City £521 (4.6%).
The government's white paper also highlighted the growing proportion of income tenants are currently spending on rent, sending roughly half their salary to their landlord each month. Landbay's analysis found that tenants in nine of the 20 areas with the fastest growing rents are currently spending over 60% of their take-home pay on rent. A tenant in Luton for example, currently spends an average of 68% of their disposable income on rent, with tenants in Brighton & Hove, Bristol and Thurrock spending an average of 69%, 64% and 63% respectively.
Alongside legislative measures to make renting more affordable, such as banning letting agents' fees, the white paper outlined plans to increase the supply of rental accommodation, by bringing in more institutional investment in purpose-built rental housing, with three-year minimum tenancies as standard.
Encouragingly, many of the areas with substantial annual rental growth are already earmarked for large-scale PRS developments. A deal between housebuilder Carillon and Deutsche Pfandbriefbank in Manchester for example, where rents have grown by 3.1% over the last year, is set to create over 450 apartments in its city-centre, while build-to-rent landlord Grainger is currently working with Willmott Dixon to deliver a new Bristol scheme of over 200 flats, which will help to tackle annual rental growth of 3.6%.
Furthermore, discussions are due to take place among Northampton Borough Council around new proposals to grow the area's private rented sector, which has already doubled in size over the last 10 years, and grown by 5.1% over the last year, demonstrating the increasing demand for rental properties. Large developments in both Nottingham (3.25%) and Edinburgh City (4.6%) are also under construction.
John Goodall, CEO and founder of Landbay said: "There are currently 4.3 million tenants in the private rented sector but affordability is becoming an issue across many parts of the UK. Whether tenants are renting as a stepping stone on the way to home ownership or, increasingly, renting for life, people rely on a well-served buy to let market to ensure rental growth doesn't become unbearable.
Government attention has tended to focus on regulating so called 'accidental' landlords, so the step change in this week's white paper to focus on supplying more rental properties suggests that the sector may finally be given the investment it needs to keep rents in check. Further institutional investment in large scale developments, specifically designed to rent rather than buy, should go some way to professionalise the sector, improving living standards and helping control further rental growth.
While PRS schemes are already on the way in many of the areas facing the fastest pace of rental growth, the government's white paper missed an opportunity to highlight where in the country this type of investment is needed the most. For those in the top 20, experiencing rental growth above 3% a year, the clock is ticking."