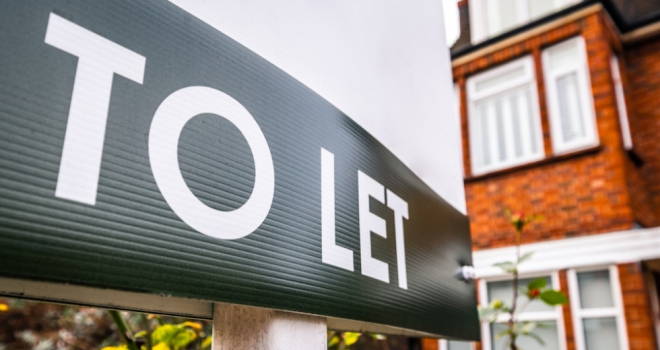 No sign of a slowdown in England's rental market just yet s July sees rents up, voids down, and tenant demand going from strength to strength.
This morning's data released from Goodlord highlights that average rental costs are now well above the 12-month rolling average, voids are at their lowest level since August 2019, and tenant salaries are at their highest in Rental Index history.
Void periods
July saw average void periods drop across almost every region in England, with significant shifts recorded in some areas.
The biggest change was seen in the North East, where voids dropped from 13 days in June to just 7 days in July - a reduction of 46%.
The West Midlands region saw a 20% drop in void averages - recording a reduction from 23 days in June to 18 days in July. Greater London, the North West, and the South East also saw falls. The East Midlands held steady at 18 days, with no change recorded.
The South West was the only region to record an increase - from 8 days in June to 9 days in July. However, this is still significantly down on May's average for the region, which stood at 18 days.
Cost of rent
As voids were dropping, rents were rising to the highest levels seen over the last two years.
During July, the average cost of rent in England soared by 10%. Prices increased from June's average of £960.62 to a new high of £1,060.50. With rents typically peaking during July and August, these figures reflect a rental market operating at full capacity. This is the highest average cost of rent recorded over the last two year period.
The South West, which is operating at a very low void average, saw prices rise by 24% over the month - taking average costs to £1,248 as demand for coastal living continues.
The North East, which now has the lowest voids in England, also saw a significant uplift in the cost of rent. Averages rose from £732 to £872 - a jump of 19%. Despite this, the North East remains the cheapest place to rent in the UK in relation to average regional salaries.
All other regions recorded a rise: the North West (11.5%), the South East (7%), the East Midlands (6.8%) Greater London (4%), and the West Midlands (3.5%).
Average tenant income
Tenant incomes also saw a record-breaking rise during July - increasing by 5% month on month.
This means the average tenant in England is earning £26,946 per year. Excluding London, the average is £25,647 per year. This is the highest country-wide average ever recorded by the Rental Index.
Tom Mundy, COO of Goodlord, comments: "We've seen some incredible numbers come out of the sector over recent months, but July has set a new benchmark for industry strength. It's clearly been an incredibly busy few weeks for the market, with the data pointing to void and rental cost averages not seen for almost two years. Likewise, tenants are earning higher salaries, which is contributing to this ongoing demand for rental space. August is typically a hugely busy month for the sector. This means landlords and agents should be prepared to capitalise on demand and ensure that they have the systems in place to handle this next phase of the lettings boom."