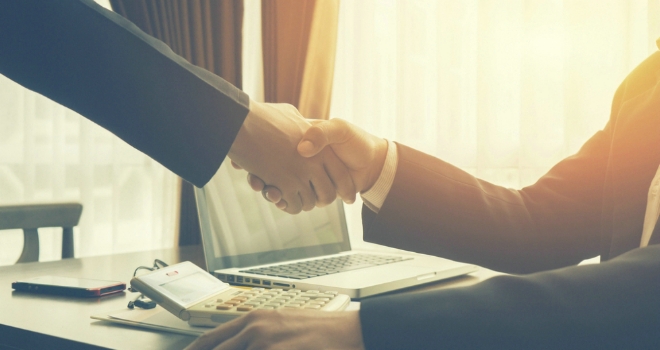 Paradigm Mortgage Services has announced further support for advisers active in the buy-to-let market in light of the PRA portfolio landlord underwriting changes which have now been introduced.
As of the 30th September, the PRA definition of a 'portfolio landlord' as one who has four or more mortgaged buy-to-let properties is applicable, however Paradigm has pointed out that lenders may have different interpretations of that definition.
Paradigm's buy-to-let lender matrix document, which provides information on each buy-to-let lender's portfolio landlord underwriting policies, is fully up-to-date and lists all lender panel members.
The document covers off a number of areas including details of specific schemes for portfolio landlords, number of allowable buy-to-let properties with the lender and elsewhere, documentation requirements, additional underwriting, and the lender's rental assessment calculation. It has been designed to allow advisers to cross-check and compare buy-to-let lenders' interpretation and criteria.
To accompany this, Paradigm has also produced a rental calculation document which shows all those lenders on the Paradigm panel and their current rental calculations and ICR stress tests.
In addition Paradigm has created an example of a portfolio landlord business plan which covers off the current, and future, investment strategy details and can be used to provide information on the landlords' properties such as location, type, tenant profile, property management, supporting business infrastructure, rent to cost model, and details of any professional service providers.
Paradigm also has a Q&A factsheet with a number of lender panel member representatives, which provide details on how those lenders' changes and how they will approach post-PRA portfolio landlord lending and underwriting. Finally, there are a number of specific buy-to-let guides for members including a 'Top tips' on helping alleviate the work with such cases, and access to a number of Government Guides for landlord clients.
John Coffield, Head of Paradigm Mortgage Services, commented: "The 'phoney war' is now over and we can stop talking about the impending PRA underwriting changes for portfolio landlords, and start getting to grips with how lenders are going to deal with such cases. We've said for some time that, in all likelihood, the complexity of these deals and the work involved for advisers is going to increase. Recent surveys suggest advisers are not overly comfortable with the rule changes and how lenders are to introduce them, therefore having support and help to deal with such cases is going to be crucial.
Our lender matrix detailing how those lenders are planning to deal with portfolio landlord cases has been fully updated, although we appreciate that some lenders have not been as forthcoming as others with their plans. That said, we believe the vast majority of those lenders who will continue to lend in the portfolio landlord space have provided details, and advisers should find this easily comparable document of help in that regard.
There have been a number of predictions about how these changes would affect the market and now we will truly find out. Let's not forget that not all lenders are PRA-authorised and there should be limited changes from this group, plus we at Paradigm are willing and able to support members as they get to grips with – what could be – a tricky introduction period. If advisers are in any doubts, they should feel free to contact our Mortgage Helpdesk where we will be more than happy to help you."