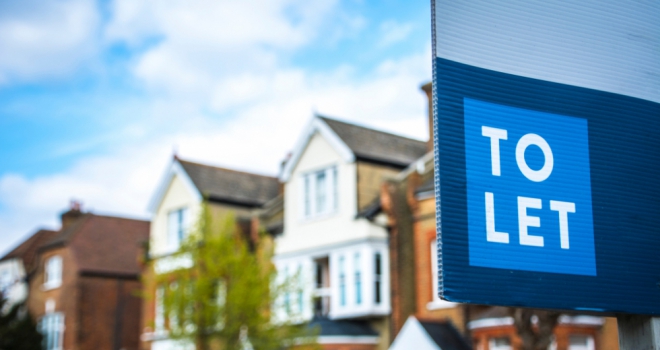 A new report from property technology platform, Goodlord, reveals the latest industry sentiment and how landlords are feeling during a summer of massive change.
The survey represented letting agents from the whole of the UK and those working for agencies that managed portfolios ranging from dozens to thousands of properties.
The biggest event of the summer was the Tenant Fees Act coming into effect on 1st June. Letting agents believe the Act will have a large impact on their business. Over 90% of agencies are predicting a loss in annual revenue following the law change, with most surveyed estimating losses of up to 30%. The vast majority of agencies told Goodlord they would concentrate on increasing their managed portfolio (46%) or increasing their management fees (29%) when looking to attract additional revenue.
Despite the negative impact on their revenues, the vast majority of letting agents said they had felt prepared for the new legislation, with just 2% of letting agents saying they had not felt at all prepared for the Act.
Another legislative change Goodlord investigated was the proposed plans to repeal Section 21 of the Housing Act 1988 and put an end to 'no-fault evictions'. This is another law change which will have a great impact on the lettings industry and property sector as a whole, with 85% of lettings agencies surveyed having served a Section 21 notice in the past 12 months. The Government's proposed introduction of new Section 8 grounds is likely to lead to fewer successful evictions as it is generally considered a more difficult eviction process, reflected in that only 51% of agents surveyed had served a Section 8 notice in the past 12 months.
Goodlord also surveyed letting agencies on the hot topic of deposit replacement schemes. Such schemes are gaining traction with landlords, tenants and letting agencies alike as although only 24% of agencies said they already offered an alternative deposit scheme, over 60% said they would consider offering one in the future.
Despite the forces of change acting on the lettings industry, both via government legislation and evolving consumer expectations, the vast majority of lettings agencies are hopeful about the future of the industry. Only 23% of letting agents surveyed said they weren't optimistic about the future of the lettings industry as a whole, and 60% said they were either 'very optimistic' or 'extremely optimistic' about the future of the agency they worked for.
With a 2020 only a few months away, letting agents are considering the ways the industry can evolve for the benefit of all. When asked about the factors which would significantly improve their work in the next year, agents identified "speeding up the tenancy process so that we can provide the same great service, quicker turnaround and reduce costs" as a key priority.
Tom Mundy, COO and co-founder of Goodlord comments: "Our State of the Industry report shines a light on the real impact new laws and property trends are having on the market.
The optimism of letting agents despite the Tenant Fees Act 2019 and proposed repeal of Section 21 may come as a surprise to some, but the lettings industry has always been agile; able to adapt to legislative change and industry shifts. Indeed, the figures we recorded, combined with the qualitative feedback received, shows a sector eager to embrace the opportunities of the future."