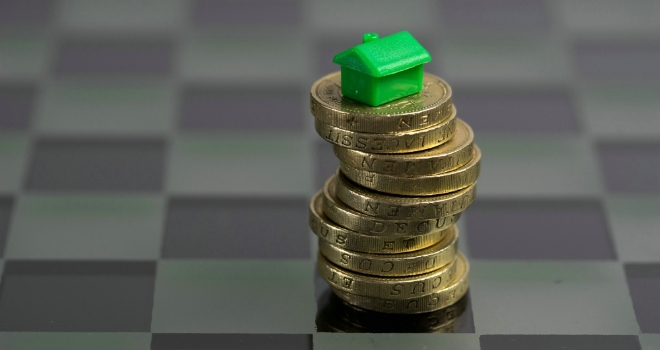 A new report has suggested that the number of people in privately rented homes living in poverty has doubled in a decade, with its authors singling out rising housing costs for plunging millions into poverty.
Property expert and rental reform campaigner Ajay Jagota believes that simply scrapping tenancy deposits will make those affected:
• £1353 better off across the UK
• £788 better off in the North East
• £2313 better off in London
• £1500 better off in the South East
A study by Joseph Rowntree Foundation has revealed the number of people living in poverty in the UK has risen by 1.1m since 2010, despite the economic recovery and 55% of households in poverty having at least one family member in work.
The study highlights the increasing number of people in poverty living in privately rented properties, with the number of people in poverty in private lets doubling to 4.5m in the last decade - meaning there are now as many private renters in poverty as social renters.
Authors found that 73% of private renters with the lowest incomes pay more than a third of their income in rent, compared to 50% of social renters and 28% of owner occupiers.
Ajay Jagota, of North East-based sales and lettings firm KIS, believes government plans to scrap letting agent fees will make things worse for renters in poverty – particularly when a more effective option is so obvious.
He said: "Rental deposits are inevitably the elephant in the room when we look at making the lives of Britain's growing millions of renters better – particularly those living in poverty.
By abolishing them, and replacing them with an insurance based model, you save every renting household in the region of £1500 - and to very many that's a considerable sum of money - whilst still maintaining protection against damage or loss of rent for landlords .
Forcing renters to come up with thousands of pounds in a deposit is not only a poor use of capital of the 4.4 million renters but also unnecessary, particularly when only 3% of the £3.5 billion of tenancy deposits are ever disputed. There is a fallacy in the sector that a tenant whom pays a monetary deposit are somehow better tenants where in reality better tenants are those that are thoroughly checked through robust referencing.
That's why it's so infuriating that policy maker's attention continues to be fixed on letting agent fees, and regardless of your view on the potential impact on rents surely changing the system so that it offers a reduction of upfront costs to renters is worth pursuing.
The trials we have ran offering deposit free renting using the Dlighted insurance has resulted in a claims ratio less than 3%.

The evidence is clear. Scrapping rental deposits saves a family in poverty almost £1500, scrapping letting agent fees will just make things tougher. It's time for the sector to change or risk further political intervention"