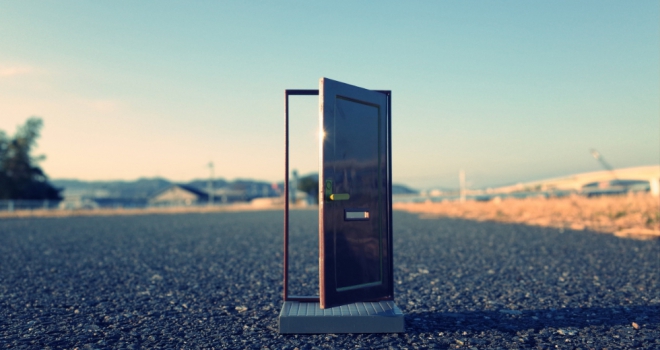 Changing living habits and tenant preferences, alongside increased government pressure for more professional landlords will all influence the UK buy-to-let market in 2018, says Andy Foote, director at UK property investment and development company, SevenCapital.
Are two-bed apartments being sandwiched out?
While the appeal of city centre apartment living continues to rise, we find tenants are increasingly looking for a different experience from the space and quality afforded by their home. Ultimately, this means more people challenging the established orthodoxy of the pros and cons of one and two bedroom apartments.
Historically, the rental market for two-bedroom city centre listings has been dominated by three distinct types of buyers - couples and families requiring two separate bedrooms, senior professionals with larger budgets who enjoy the extra space of a second bedroom (even if they don't always need it) and finally, the largest share of the market (approximately 50%), cohabitants looking to save on the costs of separately renting one-bedroom accommodation.
Increasingly, we are seeing the latter of these groups move away from two-bedroom accommodation in favour of one-bed living. Whereas young professionals typically used to choose a friend's company and a rental saving over living alone, now more and more of this demographic are demanding their own space and are prepared to pay more for it. As such, we can expect to see even more pressure on inventories in the one bedroom segment, particularly in cities like Birmingham where demand continues to outstrip supply.
Houses going to town
Quality housing has long been at a premium within city centres, but as regional cities across the country continue to up their game through improved leisure, entertainment and dining facilities, we're seeing more and more of what we would call 'commuter families' start to embrace city living over the suburbs. This is causing a sharp increase in demand for three and four-bed town houses in central locations, with the most competitively priced developments now attracting huge interest from a broader range of buyers the moment they hit the market.
What's more, we're increasingly seeing interest in this growing area of the market from groups of wealthy students and young professionals who want to live communally, but in larger, premium accommodation.
For example, a group of four paying £750 per room can now access all the space and quality that comes with an upmarket four-bedroom town house priced at £3,000 per calendar month.
Little wonder then that analysts like Hometrack see the UK's top 20 cities delivering price growth of as much as 5% over the year ahead (compared to 3% for the overall market).
Mortgages eat tax for breakfast
Away from the evolving needs of their customers, landlords themselves face a variety of challenges as the market begins to heat up again after the festive break. Chief among them will be access to appropriate finance. Last year, the government introduced certain tax measures to encourage more responsible, incorporated landlords to enter the buy to let market and provide a professional service to the growing wider UK rental market.
Against this backdrop, many private landlords are now understandably rushing to incorporate their portfolios in order to maximise their tax position on mortgage Interest rate relief. However, the buy-to-let mortgage sector has been somewhat sluggish to adapt to this demand, with brokers still typically underwriting incorporated applications from limited companies as commercial loan applications as opposed to specific buy-to-let applications. This broadly means the terms of any mortgages available are far less favourable and in many cases, not available at all.
Naturally, having access to attractive, competitive mortgage lending is critical to the majority of UK investor landlords and this failure to adapt quickly to specific increased demand from this sector is causing a bottle neck in completions up and down the country.
Though obviously important to investors, tax efficiency will always play second fiddle to critical mortgage funding. Ultimately, the sooner brokers and lenders adjust to this new demand, the quicker the sales wheels can start moving again.
Getting the house in order
The new year is always a good time for investors to take stock and reflect on the health and future direction of their portfolio and 2018 should be no different. Whatever their goals, it's worth bearing these trends in mind when planning for the year ahead.