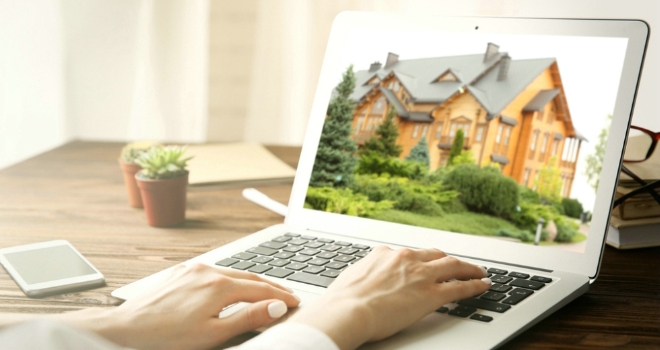 Vesta has today launched a new digital property marketplace for the private rented sector (PRS), recognising the huge opportunity that exists in one of the UKs largest and growing property sectors.
The marketplace will aim to encourage both transparency and scalability in a historically fragmented market. The Vesta management team, which includes property and fintech entrepreneurs, has launched the new marketplace to support growing institutional investment, which could bring the UK's PRS more in-line with the US and other European markets.
Vesta also offers properties with 'tenants in place', ensuring that sellers earn all the way to completion, buyers earn from day 1 while tenants avoid disruption to their lives. The Vesta marketplace launches at a time when recent research shows more than 40,000 tenants in England were evicted in 2015 – the highest level ever recorded. Large numbers of "no fault" evictions have driven up the number of tenants being forced to move home.
Russell Gould, Vesta's Chief Executive, comments: "Within the next five years, we strongly believe that Vesta will be the norm for the residential investment property sector, bringing together housebuilders, buy-to-let sellers, buyers and property investors.
Akin to the introduction of eBay and Amazon, the PRS has been crying out for change, and new technologies have now made this possible. The unique Vesta online marketplace is designed to provide buyers and sellers with more choice and a faster, simpler and assured process while reducing the chances of gazumping. Buyers can make offers or choose to buy at a guaranteed price with due diligence complete and tenants in place – a refreshing change to the current outdated system.
So much of this sector is owned by small investors who buy and sell properties that are vacant and unfurnished. This is costly, time consuming and often a painful experience for tenants and landlords. With less rental and capital growth on the horizon, costly tax changes relating to both stamp duty and interest set offs and tougher rules around mortgage terms, there's an enormous potential in our trading platform to attract institutional investors, a government policy objective."
Vesta is the brainchild of a strong team of experienced fintech and property experts who saw the need for a new model to enable the buy-to-let sector in the UK to thrive, while promoting the needs of tenants, investors and landlords alike. The team, which is led by fintech entrepreneur Russell Gould, includes Bob Wigley, Chairman - who is also Chairman of UK Finance and a board member of European Banking Federation and Chris Lacey, Non-Exec Director - who is an innovator within the Residential Investment Market and until recently was Head of Residential Capital Markets of the world's largest international property advisor, CBRE.
The new platform will source its properties through partnerships with some of the leading landlords, housebuilders and developers in the UK who have been attracted to Vesta's unique features, cost-effective platform and streamlined processes. The business, which has already secured the marketing options over 177 tenanted properties, including some blocks, worth approximately £50m, has just successfully raised another round of funding to launch in the UK residential investment market.

Chris Lacey, Non-exec director of Vesta, said: "The UK's housing market is badly dislocated and it's a major cross-party government objective to tackle huge nationwide undersupply, affordable housing across all tenures and better occupational terms and conditions for tenants. A large number of tenants get regularly and unnecessarily displaced when landlords are buying and selling, and this solution removes that issue. What is more, the trading platform has the opportunity to bring investment market confidence, more efficiency and liquidity and the potential for consolidation and professionalisation. Not only is this much more accessible, it also offers better scalability in buying and selling portfolios relative to the traditional estate agency or auction house service. It's market exposure and investor reach is a game changer."