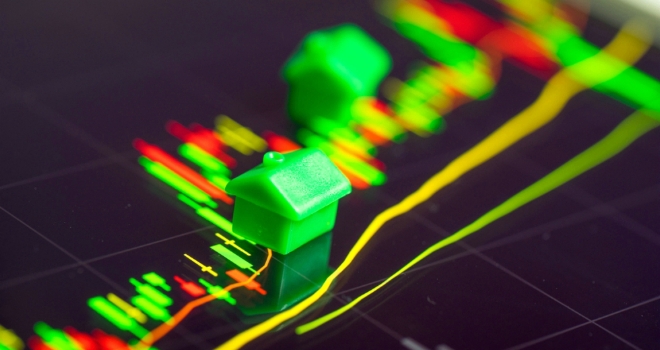 According to data released from Belvoir's Q3 rental index, on average, rents increased by just £3 a month compared to the same period last year.
Dorian Gonsalves, Belvoir CEO, said: "Our rental index shows that in terms of rental inflation the market is much more settled than recent media reports would suggest. The Belvoir index has been tracking the market for almost a decade and in addition to our analysis of rents, which Belvoir is able to do by region, county and towns, we also conduct a quarterly survey of our franchisees to gain even more information about market trends.
Feedback from the Q3 survey confirms that after the small rises that were shown in the last quarter, rents have now fallen back and are once again static. This type of fluctuation is not an unusual phenomenon, and it is important to remember that rents move in a very different way to house prices. It does not follow that if house prices rise rents will automatically follow. House prices are able to continue rising in areas where people have the wealth and equity to pay for them, while rents still appear to be 'capped' by wage growth.
The average lowest rents in Q3 were £595 in the North West and £621 in the North East and the highest rents in Q3 were £1,052 in the South East and £1436 in London. Our data shows that, bar London and the South East, rents have been relatively stable since 2008.
Interestingly half (25 out of 50) counties showed rental decreases in Q3. This includes those in Berkshire, Surrey, Hertfordshire, West Sussex and London.
We also looked at trends for different types of properties, and 80% of offices reported that the majority of rents for flats remained static and any rises that were seen were small - up to £25 a month. There was a similar picture with houses, and 53% of Belvoir offices reported that rents were unchanged. The majority of Belvoir agents are predicting that there will be very little change in rents in Q4, especially for flats and houses.
When we looked at tenant demand for Q3 compared to Q2 it was noted that demand for flats was static to falling, and although demand for houses remains strong, more offices are reporting a decrease in demand. This could be linked to the fact that the majority of tenants are staying in their properties for longer with 42% opting to remain for 13-18 months and over 30% staying for 19-24 months with 14% choosing to stay for over two years.
Tenant arrears fell to 30% in Q3 and over 80% of Belvoir offices carried out either no or just one eviction in Q3 2017. This is a good indication of the viability of our referencing systems, which ensure that tenants are able to afford properties from day one.
It was also noted that during Q3 more landlords were exiting the market, and less investors were buying. An increased number of offices reported that 6 to 10 landlords were selling up, which in turn is reducing supply. Interestingly, most offices reported a decrease in demand for HMOs and we will be tracking this trend, along with others over the following year.
As the Belvoir rental index will have been running for ten years in 2018, we will be working with property expert Kate Faulkner to produce a document early next year, which will provide an in-depth look at an entire decade of data. This will be an invaluable source of information and we look forward to sharing this with industry experts, government officials, investors and the property media."