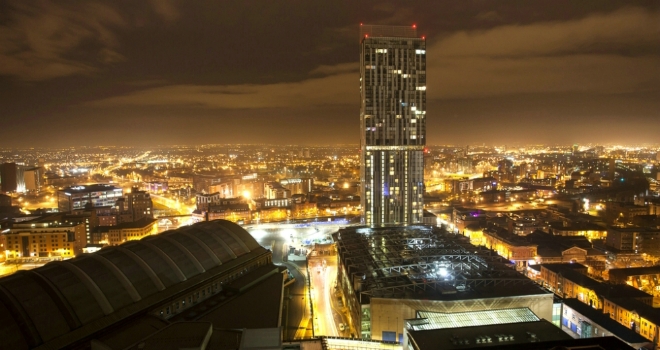 "It's no surprise that both UK and international investors are queuing up to purchase BTL property"
According to recent research, Manchester is one of the top 10 places in the UK for rental growth with average yields of almost 9%.
The M6 postcode, covering Pendleton, Claremont, Langworthy and Salford, offers the top average rental yields in Manchester (8.84%) and has an average monthly rent of £1,034. Close to the centre of Manchester and the University of Salford, this postcode is popular with students and young professionals.
South of the city centre, the M14 postcode, covering Fallowfield, Rusholme and Moss Side, is seeing average rental yields of over 8%. Again this postcode is popular with students, as it is close to the main University of Manchester campus.
The M5 postcode, which is close to the M6, offers average rental yields of 8%. This area includes the Ordsall estate, which has been given a £100 million transformation to create a complex of modern townhouses and apartments. The M38 postcode, in the north west of the city, covering Little Hulton, is giving landlords average rental yields of almost 7%.
Peter Armistead, Director of Armistead Property comments: "Manchester has undergone a revival following significant investment, which has funded major regeneration and brought new jobs to the powerhouse of the North. Manchester has seen £800 million invested in the
Airport City, £235 million for the Sir Henry Royce Institute for Advanced Materials and The Factory, with £110 million dedicated to the arts. Employment in the city is forecast to get an additional boost, with expected growth of 3.8% between 2015 and 2020.
It's no surprise that both UK and international investors are queuing up to purchase BTL property. Manchester beats London hands down on affordable property prices. Over the last three years, 45% of residential sales across the city were completed for less than £125,000. Manchester also offers much better rental yields, with between 8-9% in some postcodes, compared with an average of 4-6% in London.
There has been a surge in demand for rental accommodation with increasing numbers of students and young professionals working, or studying in the City. Manchester's population is growing and is expected to surpass three million by 2035.
The housing market in being bolstered by a major regeneraton north east of Victoria station, where 8,000 new homes are being built over the next 10-15 years. There's also a £1bn plan for another 8,000 homes, including the conversion of the Murrays' Mills and a further 3,000 homes on the former ITV Granada studios at St John's Quarter."