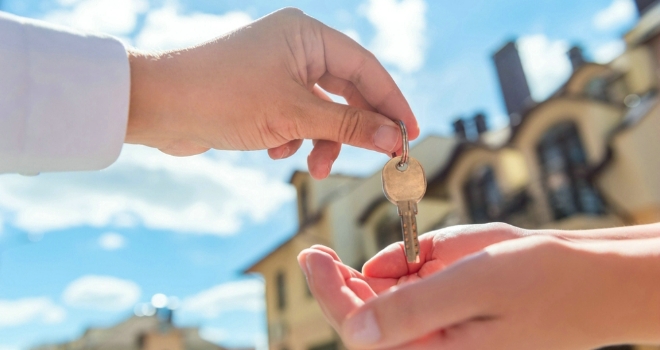 According to the figures from money.co.uk, over 80% of surveyed tenants said they were either satisfied (52%) or very satisfied with their landlords (29%). Only 8% actually said they were unsatisfied (7%) or very unsatisfied (1%) with theirs.
Very satisfied - 29%
Satisfied - 52%
Neither satisfied nor unsatisfied - 10%
Unsatisfied - 7%
Very Unsatisfied - 1%
Those representing the average (median) UK salary, Brits earning between £30,000 - £49,999, were least likely to be very satisfied with their landlords (23%), while 58% of those earning over £200,000 were. The highest earners will most likely be paying the most for rent, which could mean that the more expensive the property, the better the service from landlords.
The majority of people said that their landlord usually takes between 1 and 2 weeks to carry out any household repairs on their rental properties. However, a considerable amount of tenants (18%) surveyed said that they have to wait at least a month on average. 18-24-year-olds were the most likely age group to receive the quickest repairs from their landlords, closely followed by 25-34-year-olds.
When asked if they believe that their landlord listens to their concerns and acts on them, 1 in 5 tenants said no. 18 to 24-year-old tenants felt the most valued by landlords, with 82% answering yes. The highest earners showed the best landlord relationships, with 95% of those earning £200,000 or more saying their landlord listened to them.
Of those surveyed, 63% of people said that they have lost at least some money to deposits during their time renting. While many said they had lost less, 15% of people said that they had lost more than £500 while renting.
18 to 24s are the group most likely to have lost a deposit, with 74% having lost some or all of their deposit, compared to just 38% of those 55 and over. But 35 to 44-year-olds are most likely to have lost big money, with just under 1 in 5 saying that they've lost more than £500.
James Perrin, a landlord from Cornwall, commented on the struggles which landlords currently face: "One of the main things we're struggling with as landlords are the rising maintenance costs of our properties.
"Not only has the price of materials gone up by around 15–20%, but I'm also seeing that the building companies and maintenance companies which I've relied on for years have now had to put their rates up due to inflation. With these rising costs, it's not surprising that many landlords have decided to sell their properties.
"There are other reasons landlords are choosing to sell too, with so much economic uncertainty at the moment and a long-term recession predicted, people don't want risks. We're seeing landlords selling up because they're worried about the potential of a housing market crash.
"Unfortunately though, in areas like Cornwall, there are many landlords who will profit from this because they'll happily pass their debt to the tenant by raising the rent. There's a high demand for rental properties here and people need homes, so most tenants don't have a choice but to pay."