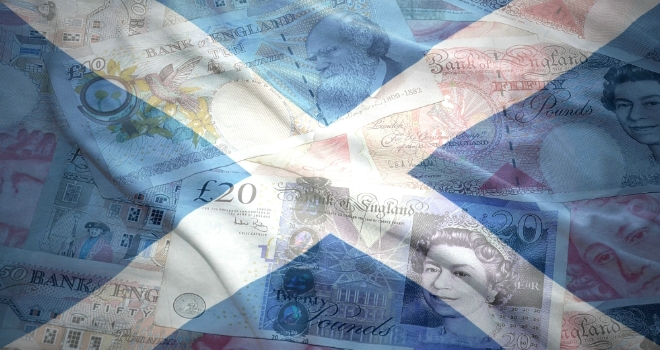 New research has revealed that almost three quarters of Scots are happy to rent a property and that being a tenant suits many people's lifestyles.
The report, which was undertaken by GVA and PRSim, shows that contrary to the common belief that renting is a necessary evil whilst saving for a home, 71% of Scots are content living in a rented home. Furthermore, 82% of people believe renting a property best suits their lifestyle.
A Scottish Housing Survey also revealed that there has been an increase in the proportion of 16-34 year olds privately renting from 16% in 1999 to 40% in 2016. The sharp rise has been attributed to the difficulty in getting on the housing ladder, the stifling of real wage growth since the financial crash and the changing lifestyles of young people in Scotland.
Whilst the lack of housing supply against demand remains a big obstacle to first-time buyers renting is not viewed as a short-term option whilst people save for a home. Though for many people aged 20-34, the group commonly dubbed 'generation rent', the goal remains to become a homeowner, one-third of people look for tenancy agreements lasting three years or more.
Alastair Carmichael of GVA said: "Whilst the housing shortage and subsequent impact on affordability has made it challenging for those who aspire to own a home to get a mortgage, it is clear renting is no longer viewed as a stop-gap choice and actually works well for many people looking for affordability and flexibility."
The research was announced at Scotland's Build to Rent (BTR) Forum, an annual event which examines the progress of BTR across the country. Build to Rent refers to developments owned by institutional investors that are designed specifically for rent rather than sale, and typically feature leisure amenities and a community element.
Increased BTR development has been highlighted as one of the key ways to alleviate the ongoing housing shortage, with the number of 20-34 year olds living in urban areas projected to soar and the total one-person households expected to rise by 31% by 2039.
The majority of renters in that age bracket also look for medium to long term tenancies when renting, with one third of Scots keen to have one lasting three years or more. This shows a desire for improved lease security for renters and is one of the appeals of BTR over traditional private rented sector accommodation, which often run on very short terms.
Other than London, Scotland is the only area of the UK to offer specific planning advice on BTR, and this has been cited as key to the rapid development of the sector over the past twelve months.
The Scottish Government recently released new guidance on BTR, and with ten projects already underway at various stages across the country Alastair Carmichael said he believed there was still scope to do much more.
"BTR is viable in Scotland and the Scottish Government is creating a relatively attractive policy environment for the delivery of BTR. BTR schemes should be considered as part of the housing mix for every city in Scotland.
However, it is pivotal that developers carry out thorough research to ensure projects deliver a tenant experience that meets the specific needs of people local to that area and this has been key to the success of the recent growth of the Scottish BTR sector.
Whilst schemes are most likely to appeal to 'generation rent', developments can be tailored to appeal to all age groups and we understand there's been interest from all sorts of people for the projects under construction and letting up in Scotland."