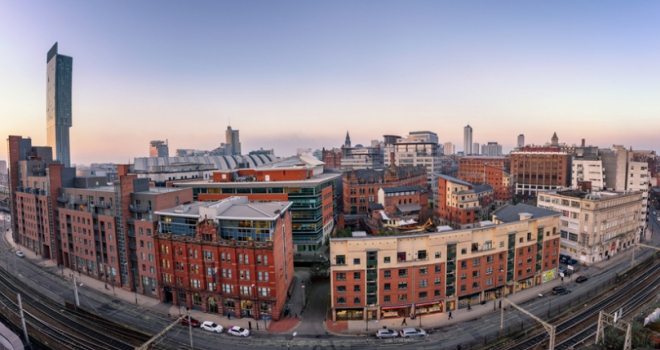 For buy to let investors the challenges that come with the London housing bubble are well understood.
However, what is not so commonly reported is the fact that areas in the North West have been top of the tables for the UK's highest rental yields in recent years. Liverpool is currently on top and has remained unbeaten for some time, with the L7 postcode maintaining a yield of over 12%.
Liverpool's popularity with students is being matched by a growing number of buy-to-let investors and I am beginning to see that through daily business here at Vida.
It is well documented that more movers are heading to the likes of Manchester for their attractive house prices and as more companies move their HQs to the hustle and bustle of popular northern cities. The outlook for the North Western rental market is positive and it is not hard to see why - HMOs were the best performing asset class in the region four years' running.
The accolades for the North West region keep on coming, with the region being selected as a rental hotspot last year, with Merseyside and Lancashire offering "strong returns". Since former Chancellor of the Exchequer George Osbourne announced the need for a "Northern Powerhouse" in 2014, we have been seeing more and more interest to invest, along with the ever-growing student demand that major North Western cities are experiencing. Along with the introduction of MediaCityUK in Salford– demand is very strong.
Through my dealing with brokers in this region day-by-day, the consensus is that these good yields are here to stay as the regeneration continues. Liverpool is set to remain head of the yield tables whilst the number of HMOs in Manchester will remain steady as more conglomerates set up home there. At Vida, we continue to see many HMOs and MUBs in this area because of the good rental yields on offer and I do not see that changing any time soon.
Don't get me wrong – London is not losing its appeal as a thriving HMO hotspot, but the yield returns are as low as 1.48%. The stark yield difference in just over 200 miles is undeniable. It will take some time for interest in London and the South East to wane, but the more investors look at these tables, the more they will move their focus to the North West if they haven't already.
Buy to let hotspots are appearing all over the UK, from Plymouth to Aberdeen. But if you want the top yielding postcodes the country has to offer – head to the North West.