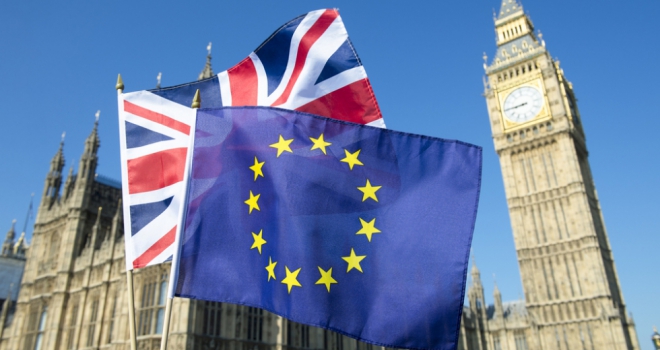 The latest Landbay Rental Index has revealed that Landlords in the capital are potentially £1,806 worse off since the vote to leave the EU in June 2016.
According to the report, using a conservative projection, rental growth in the capital is now 2.84% lower than expected back in June 2016, but this could be as high as 4.15. This higher estimate would leave the average landlord in London £1,806 short in rent due to subdued rental prices, or £1,217 for the mid-point.
The capital's property market, which has arguably suffered disproportionately from uncertainty since the referendum, saw average annual rental growth drop from 1.26% in June 2016 to a low of -0.33% June 2017, before starting a slow recovery in February 2018 (0.05%) up to 0.58% in December 2018.
The rest of the UK has largely stayed in line with expectations for growth, with the drop in rental price growth being confined to London.
The national picture
The average rent for a property in the UK grew by 0.96% in the year to December 2018. The national picture continues to be weighed down by slower growth in London (0.58%) on otherwise resilient rental growth in the rest of the UK (1.16%).
Rental growth in Wales (1.57%) and Scotland (1.48%) is growing more than 55% faster than the UK (0.96%) and nearly twice the rate of growth of Northern Ireland (0.75%).
On a regional level, rental growth in the East Midlands (2.19%), West Midlands (1.48%) and Yorkshire and Humberside (1.40%) continue to lead the way in terms of rental growth, while growth in the North East (0.01%) continues its downwards trend toward falling rents.
John Goodall, CEO and founder of Landbay said: "It's hard to ignore the impact that the vote to leave the EU has had on property market in London. While tenants are better off, without necessarily realising it, uncertainty in the market has caused a conundrum for landlords.
Many landlords will have been looking to offset the Government's punitive tax regime by raising rents, however the uncertainty surrounding Brexit has forced the vast majority to forfeit this to maintain a steady income. Employment and immigration are the two main concerns for the housing market when considering Brexit. While nobody is any clearer about Britain's future relationship with the EU, it's clear the impact of a no-deal Brexit would be significant for the UK economy and property market.
Brokers need to access the current landscape and provide insight to their clients on potential issues that may arise for them in the future. Despite a drop in rental growth the market continues to show resilience."