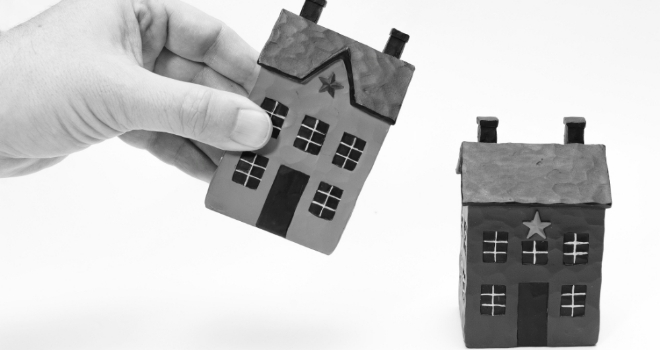 According to payment management solution, PayProp, UK letting agents need to prepare for a rise in the number of tenants entering the Private Rented Sector.
The company suggest that agents who use technology to streamline and automate their processes can dedicate more time to clients and scale more effectively, among other key benefits.
The PropTech firm believes that the recent Multihousing Report, released in June by Knight Frank, shows just how quickly the PRS is growing.
According to Knight Frank, the proportion of households renting privately will rise to 24% by 2021 with 68% of 10,000 tenants surveyed for the study said they expect to be renting in three years' time.
Knight Frank's findings tally with the trajectory set out by the most recent English Housing Survey (EHS).
The EHS for 2015-16 placed the proportion of households privately renting at 20%, equivalent to around four million households.
Meanwhile, the rate of owner occupation in England has fallen from a peak of 71% in 2003 to 63% last year.
Neil Cobbold, PayProp's chief operating officer in the UK, had this to say: "It's clear to us that the PRS is set to experience more growth over the next few years and those letting agents who prepare for a time when there are more landlords and tenants are likely to be the most successful"
Prepare for growth with PropTech
Cobbold says PropTech offers several key benefits to agents preparing for and managing growth: "A key advantage of incorporating efficient tech solutions is improved communication. With more tenancies, communications need to be improved and people are looking at apps and electronic forms to achieve this."
Cobbold says that Fixflo – which announced a partnership with PayProp recently – is an excellent example of a PropTech solution which has improved communication, as it allows tenants to report maintenance problems 24/7.
He continued: "Streamlining and automation is also useful for arrears management. Another underplayed benefit of PropTech is control.
It's far easier to monitor and record access and activity on a PropTech system than relying on staff's diligence in maintaining a paper trail."
Service above all
Cobbold says that above all, streamlining and automating processes is a great way for agents to grow while offering higher levels of customer service.
"Most agents started out because of their passion for helping tenants and landlords and providing a good service, but this might end up being a difficult promise to keep as you scale." he said, adding "One reason consumers like to use independent agents is due to the level of service they offer. Corporate agencies can sometimes be more difficult to get hold of and clients like to be able to interact directly with their agent."
PropTech won't take away that human interaction from small companies, and it will also give bigger companies a chance to reintroduce the human touch."
Cobbold concludes: "By streamlining all the other steps, you'll free up the time to provide that warm, caring service."
PayProp effectively launched in the UK in 2015 and has experienced rapid growth in the interim, partnering with a number of high-profile agencies as well as industry trade body ARLA Propertymark.