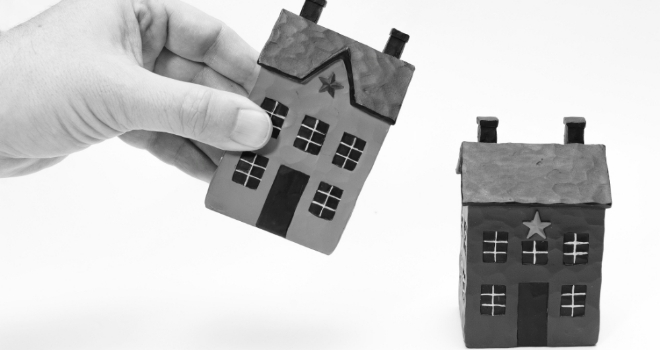 "This legislation will have a significant impact on landlords with older, draughty properties"
Landlords in England and Wales are being urged to bring their E and F rated properties up to standard, or run the risk of having them banned from renting, when new legislation is introduced in April 2018.
With just nine months to go, landlords need to ensure their properties are compliant with the new legislation, which will see landlords banned from renting out England and Wales' draughtiest homes from 2018, in a bid to cut energy bills and carbon emissions.
Industry estimates show that as many as 700,000, or 1 in 6 rental properties could fail the new government standards being introduced in April 2018, when F and G rated properties will be banned from being let to tenants.
Many residential landlords are unaware that their properties could fall below the new minimum legal requirements for energy efficiency standards in England and Wales. Recent research from E.ON shows that around two-thirds of buy-to-let landlords lack awareness of the new Minimum Energy Efficient Standards (MEES) that come into effect next year.
EU figures show that UK homes are some of the most expensive to heat in Europe, mainly down to poor maintenance and insulation. It claims over 10m British families live in a home with a leaking roof, damp walls or rotting windows; meanwhile damp, condensation and mould is a big problem in many rental properties as a result of older, single glazed homes.
Peter Armistead, Managing Director of Armistead Property comments: "This legislation will have a significant impact on landlords with older, draughty properties. It is estimated that around one million tenants are paying as much as £1,000 a year more for heating than the average annual bill of £1,265. These excessive costs are mainly down to poorly insulated homes.
In some cases, landlords will only have to make small tweaks, while others may require more substantial work. The main improvements include solid or cavity wall insulation; loft insulation heating; draught-proofing; double glazing; and renewable energy generation, such as solar panels or heat pumps.
Buy-to-let mortgage providers will also require borrowers to comply with the regulations and valuers are likely to amend their criteria in the run up to 2018, making BTL mortgage applications more difficult. As a matter of urgency, agents and landlords that are currently renting out F and G rated properties should be reviewing the improvements that can be made and seeking help that is available through the Government's Green Deal."